about something that is larger than themselves is, they get really, selflessly, creative. For example, a reader made an Excel Spreadsheet plotting the growth of signatures on the White House petition so far. Seriously, that lands right up there in the "People are Awesome" department, don't you think?. Then, he took the spreadsheet and made the following graph out of it,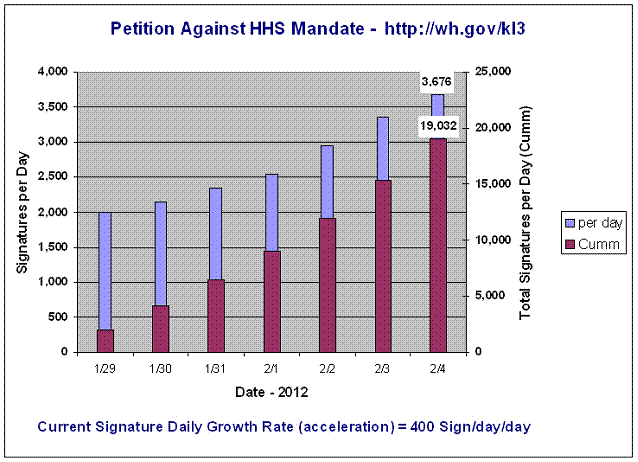 To me, it doesn't get much cooler than that. Thank you reader, and petition signer, Richard F. "Well done," and keep up the good work. http://wh.gov/kl3
Here's another update from the FoC's flight deck: 20,350 signatures @ 23:00 on 02/05/2012. Main engines have shut down now, and we're coasting to the finish. Enjoy the Super Bowl ya'll!