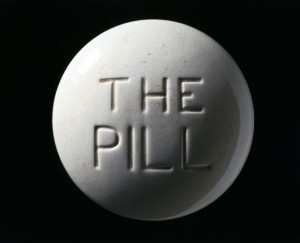 Thomas L. MacDonald, one of my newest Patheos Catholic portal classmates, brings all of the above together in the tragicomic opera that is the the unmoored modern Catholic. I say unmoored, but that word assumes someone was on a ship in the first place. Perhaps "born in captivity" would be a better description.
Have a look at the tale over at his blog, God and the Machine. Belinda Gates grapples with the White Man's Burden and it's proof positive that money doesn't inform consciences very well.
Besides, everyone knows that artificial contraception is the only way to prevent pregnancy. You are a procreating machine that simply cannot be understood.
Oh, wait.
I wonder if Thomas will like that post? After all, it's got machines and stuff in it…