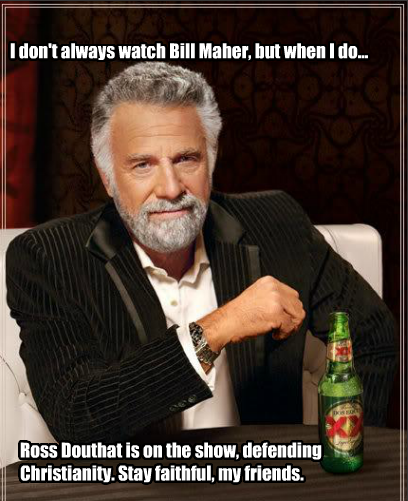 And he does so calmly, clearly, charitably, and intelligently. Take a look from the show that aired this past April,
http://youtu.be/LMOi48vShxE
Did I mention with wit too? Nice job Ross! TMIMITW, and I, both raise our glasses to you.
Fr. Robert Barron critiques Douthat's book in a timely video here, where the Americanist Heresy is discussed at length.