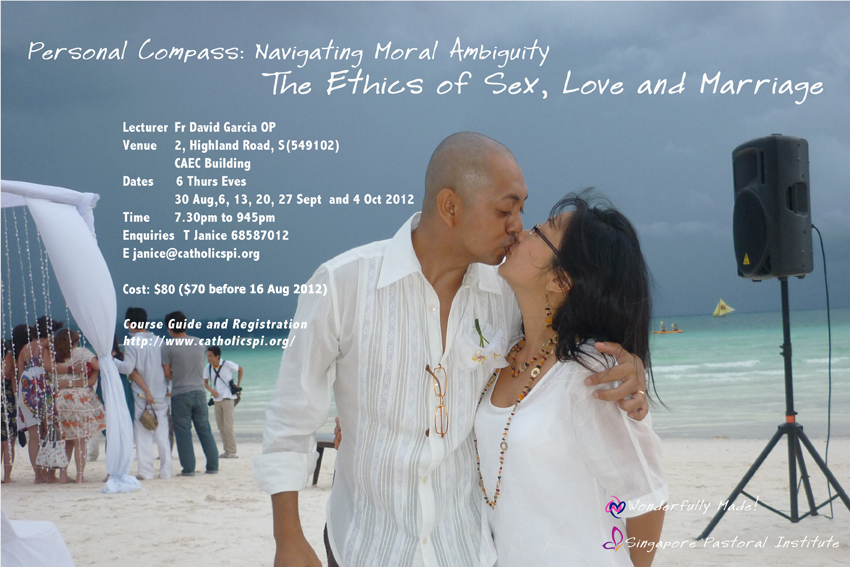 And the timing couldn't be better, as the registration period is open now. The series is put together by the Singapore Pastoral Institute which operates under the title Wonderfully Made, which comes from a certain Psalm that extols the facts on our human condition, and counsels,
…lead me along an ancient path.
If you are in Singapore and would like to register for this event, all the information you need is available right here. Come learn what is meant by the following words, and more about who said them,
A thief comes only to steal and slaughter and destroy; I came so that they might have life and have it more abundantly.
Come and see. And yes, there is a Facebook page as well.