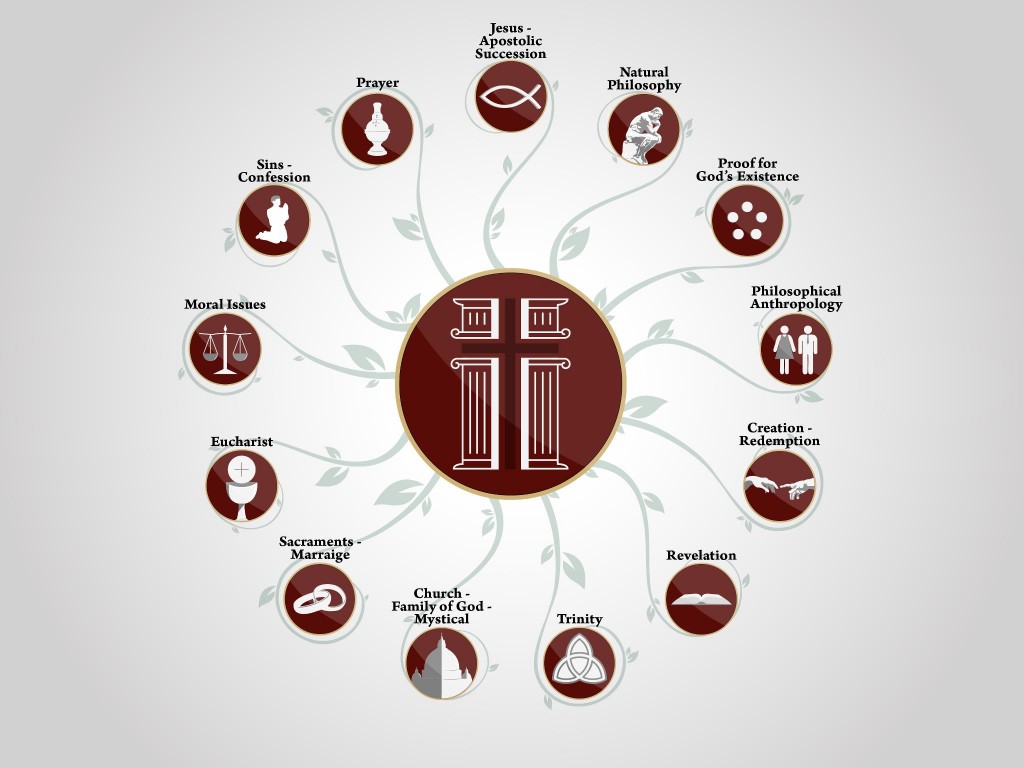 The folks over at John Paul the Great Catholic University have a great idea that will be good for the whole family. It's a course on The Pillars of Catholicism, built around the 13 pillars in the graphic above.
I like the number 13. It's the one that comes after 12. And it looks to be a great way to spend 13 hours or so over the next 13 weeks. Here's a taste from the trailer that JPGCU posted on YouTube,
http://youtu.be/xEdkecYiKvY
You'll have access to: Videos, Lecture Notes, Readings, Study Guides, Quizzes all for the low, low, price of FREE. Registration begins at their website on August 20th. Be there, or be square.
While you wait for Monday to roll around, go like their Facebook page.
UPDATE: Robert Royal on Work, Pray, Study.