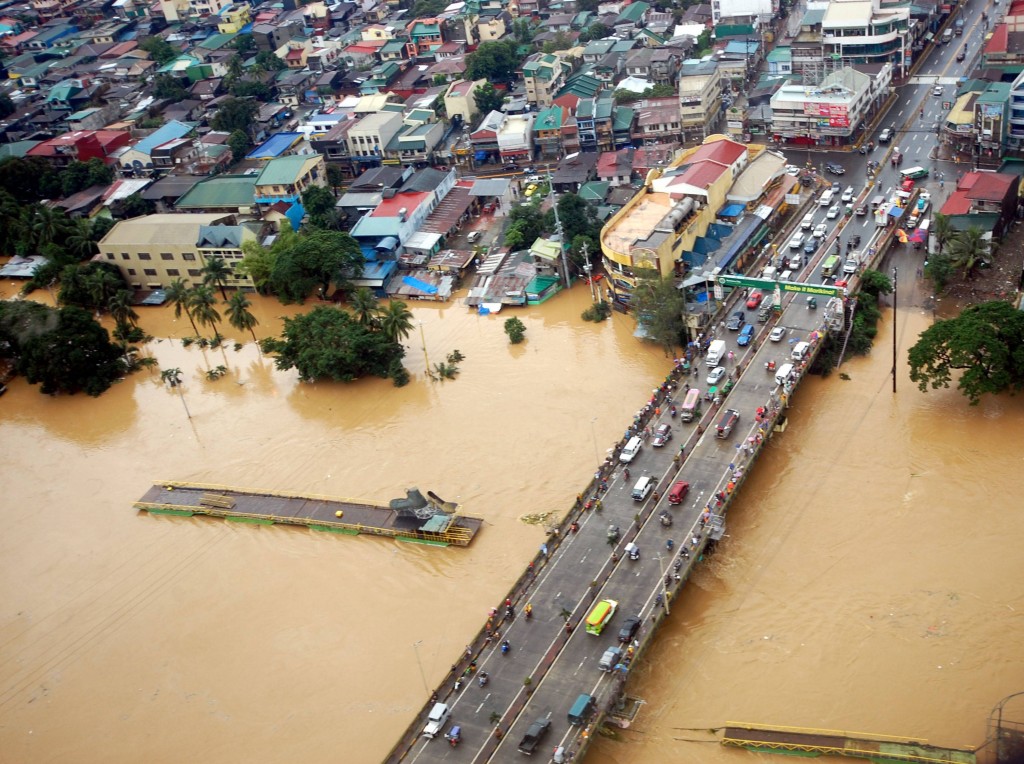 What with the post on Singapore yesterday, Southeast Asia is on my mind these days. The photograph above is another reason why. Reuters has more,
Philippines rushes aid as more rains pound Manila

Updated 09:39 AM Aug 09, 2012

MANILA – Heavy rains pounded the Philippines capital on Wednesday, prompting a new danger alert as emergency workers rushed food, water and clothes to almost one million people through streets turned into rivers after 11 straight days of monsoon downpour.

About 60 percent of Manila, a metropolis of about 12 million people, remained inundated, Benito Ramos, head of the national disaster agency, told Reuters.

Danger to the population was compounded by an early Wednesday evening one-hour downpour of 54.7 mm, just shy of a record one-hour soaking of 56.58 mm in September 2009 that inundated the capital, killing more than 700 people and causing $1 billion worth of property damage.

The weather bureau issued a new weather alert as the downpour hit, only hours after lifting an earlier warning. But many people have refused to leave flooded homes, fearing a loss of valuables and livelihoods, Ramos said.

"We're also asking people living along swollen riverbanks to evacuate," Ramos said. "If there is a need for us to force them to leave their homes, we will do that for their own safety."

Nineteen people were reported killed since Tuesday, bringing the death toll to 72 since steady rains started when Typhoon Saola hit northern portions of the main Luzon island in late July.
How bad is it? It's pretty extreme. Join me in praying for the Filipinos who are enduring these heart-breaking floods. And if you can spare a dollar or two, Catholic Relief Services has set up a special donation page to help provide relief. Please give if you can.