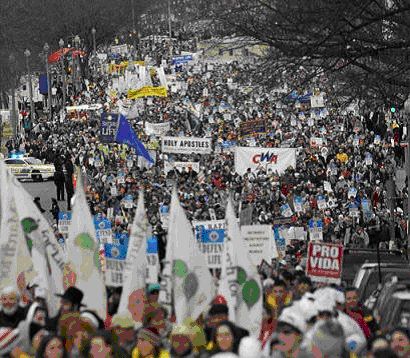 The March for Life turns 40 this year, as does the Roe vs. Wade decision. Here's a video that the Catholic News Service put out for this years' March for Life.
And here's another which is pretty good (save for a couple of typographical errors).
Psst. You don't have to sign up. You can just show up.
And here's Marc Barnes' video from last year to round this out.