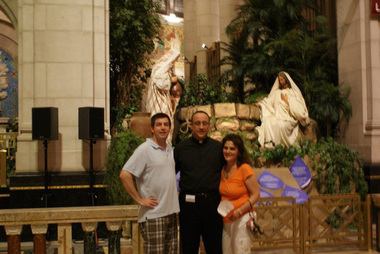 The tremors out of the Archdiocese of Newark can still be felt. The latest news concerns the termination of lay youth ministers, Michael and Amy Lenehan, longtime friends of Fr. Fugee
Below is a copy of Bishop O'Connell's e-mail to priests dated yesterday afternoon announcing the above developments.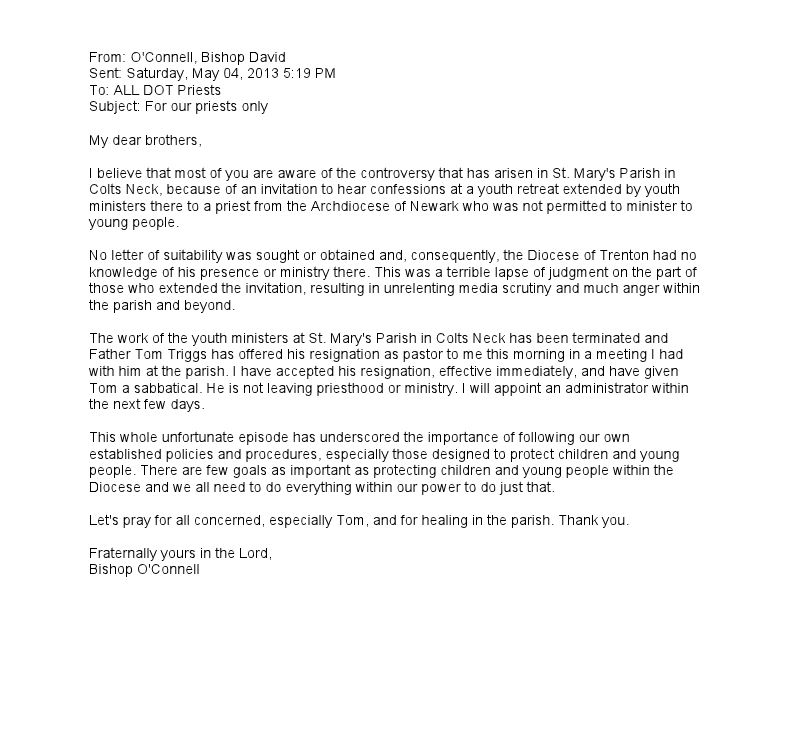 H/T Rocco Palmo, who is posting developments on this matter on his Twitter account.
Prayers for all involved are needed.
UPDATES:
Correction: Earlier, the headline to this post indicated that the Lenehan's were fired. That may be incorrect, as the report from the diocese indicates that they resigned their positions.
Fugee fallout: Trenton pastor, lay ministers resign.
The Star-Ledger: Pastor, youth ministers step down at church where priest violated ban on child contact