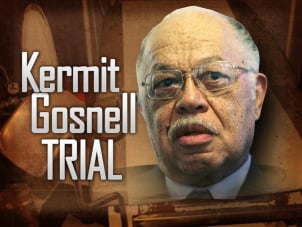 Thus avoiding the death penalty. More on that news here,
By Russell Goldman (@GoldmanRussell)

May 14, 2013

Philadelphia abortion doctor Kermit Gosnell agreed today to serve two life sentences and waive his right to an appeal in order to avoid the possibility of being condemned to death.

Gosnell was convicted of first degree murder on Monday in the deaths of three babies who were born live and then killed by severing their spinal chords with scissors.

As part of the deal, Gosnell, 72, will serve two life sentences without the possibility of parole or the opportunity to appeal.

Prosecutors had sought the death penalty against Gosnell, but because of his advanced age it was deemed unlikely that he would live long enough for death penalty appeals which can last decades.

Gosnell is expected to be sentenced Wednesday. He will also be sentenced on a conviction of involuntary manslaughter in the death of a female patient who was given a lethal dose of sedatives and pain killers in 2009.

The guilty verdicts came on Monday, the jury's 10th day of deliberations.

Gosnell was accused of performing late-term abortions on four babies who were born alive, but were then allegedly killed by Gosnell. He was cleared in the death of one of the infants.

For two months, the jury heard often grisly testimony, including from members of Gosnell's staff. Eight staffers have pleaded guilty to several crimes. Prosecutors said none of the staff were licensed nurses or doctors.