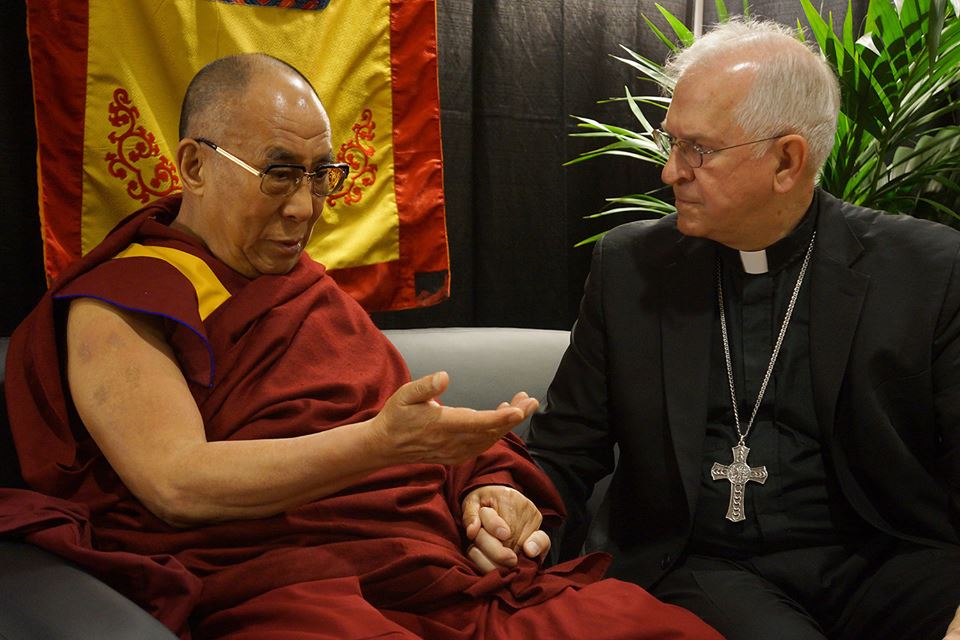 Am I right? Or am I right!
The above photograph was shared on His Holiness's Facebook page yesterday. Evidently, he is in Kentucky for a conference. The caption with the photo says,
His Holiness the Dalai Lama having a warm conversation with Archbishop Joseph Kurtz before the start of his teaching at the Yum Center in Louisville, Kentucky, USA on May 20, 2013. (Photo by Jeremy Russell/OHHDL)
So no, His Holiness isn't making a good confession. But if he ever did, I reckon it would look a lot like that. I wonder if he stopped by to visit the final resting place of his friend buried at Gethsemani Abbey?
It wouldn't be the first time…