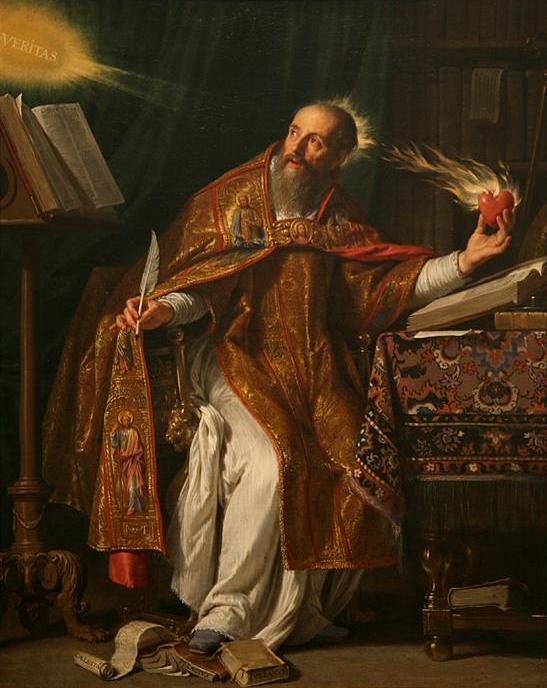 As quoted by Venerable Luis of Granada, OP,  in his book, The Sinner's Guide.
When I seek my God I seek not corporal grace, nor transient beauty, nor splendor, nor melodious sound, nor sweet fragrance of flowers, nor odorous essence, nor honeyed manna, nor grace of form, nor anything pleasing to the flesh. None of these things do I seek when I seek my God. But I seek a light exceeding all light, which the eyes cannot see; a voice sweeter than all sound, which the ear cannot hear; a sweetness above all sweetness, which the tongue cannot taste; a fragrance above all fragrance, which the senses cannot perceive; a mysterious and divine embrace, which the body cannot feel. For this light shines without radiance, this voice is heard without striking the air, this fragrance is perceived though the wind does not bear it, this taste inebriates with no palate to relish it, and this embrace is felt in the center of the soul." (Confessions, L.10, 6; Solil., c. 31).
Not bad for a former reprobate, huh? Luis himself does a good job as well, just a few paragraphs before he shared the quote above.
As limited beings, therefore, creatures can be comprehended; but the divine essence, being infinite, is beyond the reach of any created understanding. For that which is limitless, says Aristotle, can only be grasped by an infinite understanding. As a man on the shore beholds the sea, yet cannot measure its depth or vastness, so the blessed spirits and all the elect contemplate God, yet cannot fathom the abyss of His greatness nor measure the duration of His eternity.
The Sinner's Guide has recently been added to the ever growing collection on the YIMCatholic Bookshelf. Stop by anytime.