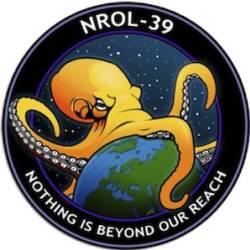 He knows if you've been bad, or good. So be good for goodness sake.
Because he's in orbit, see?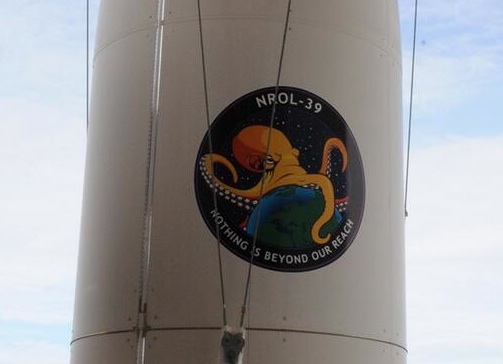 The little rocket that launched satellites with "Nothing Beyond Our Reach" blasted off on December 5. Forbes shared the good news,
"In addition its primary payload, the rocket will also carry a dozen mini satellites funded by the National Reconnaissance Office and @NASA," tweets @ODNIgov. "Founded in 1961 the NRO is the agency in charge of designing, building, launching, and maintaining America's intelligence satellites."

In other words, spy satellites. The logo is certainly accurate, but maybe they should make it friendlier next time. Like a big Care Bear circling its arms around the world instead of a scary kraken.
As far as I know, all systems are go.
Feel safe, Citizens of the World! Or the long tentacle of Cthulhu may get you.