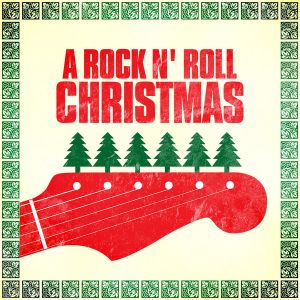 Christmas is right around the corner, so you all know what that means? Music, of course. And as the Christmas season lasts until the Feast of the Epiphany, I can cue up a few videos in advance of the celebration, and keep right on going with it well into the New Year.
A friend of mine shared a great carol sung by a group you know of from their special Christmas TV show, and that got the idea for this post rolling. H/T to Rod Bennett, author of Four Witnesses: The Early Church In Her Own Words
, for posting this first one on his Facebook page. Check out his new scifi novel too. It's called The Christus Experiment
.
The Monkees, Ríu Ríu Chíu. I loved the Monkees growing up, but I never remember seeing their 1967 Christmas show. And, naturally, I never heard their a capella rendition of this 16th Century Spanish carol either. Arranged for television, with only the first two verses, Mickey and the boys knock this one out of the park.
Jimi Hendrix, Silent Night/Little Drummer Boy/Auld Lang Syne medley. All I can say is, "who knew?" Amazon, that's who.
http://youtu.be/zxSENC1jCsY
Bing Crosby & David Bowie
,
Little Drummer Boy.
Speaking of little drummer boys, I shared this one from last year. It never gets old either.
Bing's Christmas Specials are available on DVD?
Maybe my public library has it in their collection.
Richie Sambora, Cantique De Noel (O' Holy Night). This is from a compilation album called Merry Axemas.
Produced by guitarist Steve Vai, Frank Zappa's pupil, this is Jon Bon Jovi's friend and lead guitarist Richie Sambora's spin on a classic religious favorite.
Eric Johnson, The First Noel. Also from Merry Axemas,
Eric is quite simply one of the best guitarists you've never heard of.
Merry Christmas to all, and to all a good day!