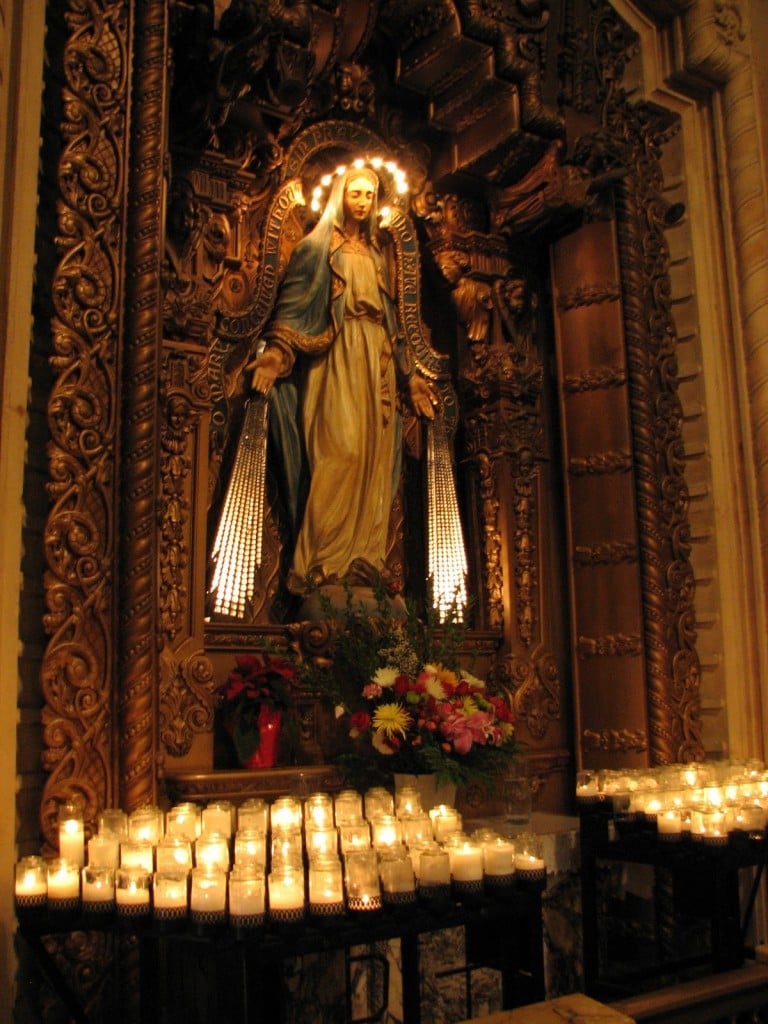 Where I live, it's another lovely Saturday. The kids slept in, the lawns are being cut, Father's Day barbecues are being planned. Comparatively speaking, all is well.
That is not the case in Iraq these days. And even if it only seems that all is well where I live, it is a paradise compared to Mosul, Iraq as marauders from ISIS rove the countryside, gunning people down.
Innocent people are being terrorized. Families that happen to also be the minorities in the country. The Christian minorities in particular.
And so I ask that we pray for them today, and everyday, whenever we enjoy the little pleasures in life. Pray that God intercedes on their behalf the way He did when Sennacherib, king of Assyria, sought to take what was not his. Do you remember that story from the reign of the good king, Hezekiah?
After this, while Sennacherib, king of Assyria, himself remained at Lachish with all his forces, he sent his officials to Jerusalem with this message for Hezekiah, king of Judah, and all the Judahites who were in Jerusalem:

"Thus says Sennacherib, king of Assyria: In what are you trusting, now that you are under siege in Jerusalem? Is not Hezekiah deceiving you, delivering you over to a death of famine and thirst, by his claim that 'the LORD, our God, will rescue us from the grasp of the king of Assyria'?

Has not this same Hezekiah removed the Lord's own high places and altars and commanded Judah and Jerusalem, 'You shall bow down before one altar only, and on it alone you shall offer incense'? Do you not know what my fathers and I have done to all the peoples of other lands? Were the gods of the nations in those lands able to rescue their lands from my hand? Who among all the gods of those nations which my fathers put under the ban was able to rescue their people from my hand? Will your god, then, be able to rescue you from my hand? Let not Hezekiah mislead you further and deceive you in any such way. Do not believe him! Since no other god of any other nation or kingdom has been able to rescue his people from my hand or the hands of my fathers, how much the less shall your god rescue you from my hand!"

His officials said still more against the LORD God and against his servant Hezekiah, for he had written letters to deride the LORD, the God of Israel, speaking of him in these terms: "As the gods of the nations in other lands have not rescued their people from my hand, neither shall Hezekiah's god rescue his people from my hand." In a loud voice they shouted in the language of Judah to the people of Jerusalem who were on the wall, to frighten and terrify them so that they might capture their city. They spoke of the God of Israel as though he were one of the gods of the other peoples of the earth, a work of human hands.

But because of this, King Hezekiah and Isaiah the prophet, son of Amoz, prayed and cried out to heaven.

Then the LORD sent an angel, who destroyed every warrior, leader, and commander in the camp of the Assyrian king, so that he had to return shamefaced to his own country. And when he entered the temple of his god, some of his own offspring struck him down there with the sword.

Thus the LORD saved Hezekiah and the inhabitants of Jerusalem from the hand of Sennacherib, king of Assyria, as from every other power; he gave them rest on every side.
"But because of this, King Hezekiah and Isaiah the prophet, son of Amoz, prayed and cried out to heaven." And that is what we too, must do. It's what Christian charity demands.
I have no idea how our prayers will help our Iraqi brothers and sisters. I only know that they will. Mysteriously, providentially, our prayers will benefit them. Materially, we can help them as well. But the power of prayer is what Jesus said will allow us to pick up mountains, and throw them into the sea.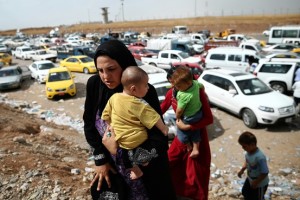 During times like these we wonder "what good can come from this senseless war?" We cannot know. In truth, only God knows. We must ponder this truth as we mourn the losses of our neighbors from the devastation of this man-made disaster. And we must do more than that. We must help out our neighbors materially as well as spiritually. Refugees are fleeing the area, and those who help them need our help. If you can, please give them your alms. Your favorite charity can probably help them. If not, Caritas Internationalis, and Aid to the Church In Need, can.
But if you cannot give alms, please give them your prayers.
"For I was under attack, driven from my homeland, and helpless, and you didn't even pray for me," is not something I want to be accused of on the last day. Especially when it takes so little for us to pray.
It isn't hard, little ones. Just talk to Jesus and ask him to help his people. Talk to his Mother, and ask her to be an intercessor for them too. Our Lord and Our Lady have not forgotten what the LORD did for Hezekiah, and his people. It is only we who have forgotten.
What we must do now is lift our brothers up in prayer, and give alms to help our brethren in need. If we have to give up something in order to help our fellows, even better. For,
"Truly I tell you, just as you did it to one of the least of these who are members of my family, you did it to me."
Let us pray,
a passage from Psalm 57

Be merciful to me, O God, be merciful to me,
for in you my soul takes refuge;
in the shadow of your wings I will take refuge,
until the destroying storms pass by.

I cry to God Most High,
to God who fulfills his purpose for me.
He will send from heaven and save me,
he will put to shame those who trample on me. Selah
God will send forth his steadfast love and his faithfulness.
A Prayer For Innocent Victims of War.
Amen.

RELATED
WSJ: Refugee Numbers in Iraq Rise By 300,000 Amid Fighting.
Terry Mattingly: To be 'killed, crucified or have their hands and feet cut off' …