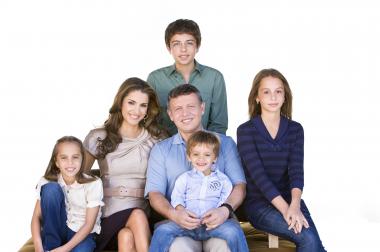 Note that I didn't say that he is a perfect king, or that he is without sin, or that he walks on water, or that he can do no wrong. No.
All of us fall short of the glory of God.  But listen to what he says in this video aired by Fox news the other day. I say "listen to what he says," because he doesn't exactly answer the questions the Fox correspondent asks him. Those questions serve more to assuage the Fox News base, than anything else.
But listen to him. Listen him talk about his family. His country. The enemies of his country. And the friends of his kingdom.
King Abdullah II has done much to continue his father's work of protecting, and promoting, the Christian (and Jewish) Holy Sites in his kingdom. He doesn't take that responsibility lightly.
Thanks be to God.