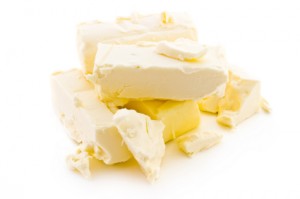 I will exercise less this month. I will eat more butter. And I will feel less guilt about spending fewer minutes on the treadmill and more time at the table. These are a few of my resolutions for the month of December, and they're largely inspired by Bernard Lagat.
Lagat is an insanely fast runner. He's a four-time Olympian. He owns seven American records. And he won the Fifth Avenue Mile last year in a time of 3 minutes, 50.5 seconds. 3 minutes, 50.5 seconds…Are you kidding me?!! What's more, the guy is 37-years old. How does this happen? How does a runner stay this good for this long?
He takes big, long, lazy breaks.
Immediately following the Fifth Avenue Mile in September, he takes over a month off. "He will toss his sneakers in a closet and pig out for the next five weeks. No running. No sit-ups. No heavy lifting, except for a fork." Lagat swears that these five weeks of hanging out on the couch, coaching his son's soccer team, and gaining approximately eight pounds (his running weight is 130 lbs.) are a large part of his success and longevity.
Do you give yourself permission to change the pace during the Christmas season? For me, this season is a time for rest and reflection. It's an occasion for lingering conversations over savory dinners, reading books by the fire, and taking family drives to look at Christmas lights or the deer feeding on the fields along the Platte River. And it's the time to marvel at the incarnation, the moment that God became something He had not yet been – a man.
Q4U: How about you? Do you have any psychological hang-ups about slowing down this Christmas season? What are your plans for enjoying the month of December?
For everything there is a season,

a time for every activity under heaven.

A time to be born and a time to die.

A time to plant and a time to harvest.

A time to kill and a time to heal.

A time to tear down and a time to build up. 

A time to cry and a time to laugh.

A time to grieve and a time to dance.

A time to scatter stones and a time to gather stones.

A time to embrace and a time to turn away.

A time to search and a time to quit searching.

A time to keep and a time to throw away.

A time to tear and a time to mend.

A time to be quiet and a time to speak.

A time to love and a time to hate.

A time for war and a time for peace.

– Solomon, Ecclesiastes 3:1-8
Christmas Present Idea: To purchase Zeke's book, "Man on the Run," for the out-of-balance man in your life, click here!