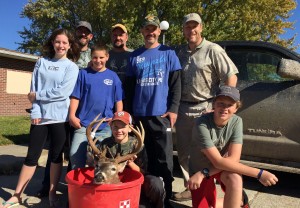 I'm still smiling. A couple weeks ago, my son Aidan and I were invited on a father-child deer hunt to northern Nebraska. What continues to make me happy is not only the fact that my son shot a giant whitetail, but also the memories of the other three dads with their children. These men worked hard all five days to make sure their children had success in the field, and felt respected and valued during our times back at camp. I watched these men invest their hearts into their children, and saw how their father's love caused these young people to walk tall.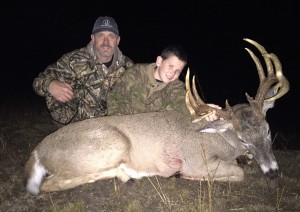 There's just something about how God designed fatherhood—we dads play a vital role in grounding our children's identities. I've always enjoyed reading about the relationship that Theodore Roosevelt had with his father, and how his dad made an indelible impact on his life. Nathan Miller, in his book, Theodore Roosevelt: A life, writes:
"No one had a greater influence upon [Theodore Roosevelt's] namesake. By example and instruction, he imbued Theodore, Jr., with a strong sense of moral values and remained an almost palpable presence at his side long after his death at the age of forty-six."[1]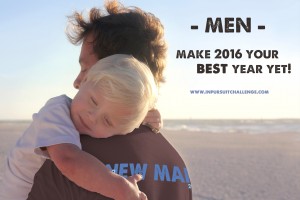 "Palbable presence" – what a perfect way to describe the power that a father has to establish his children's sense of self and security. When Theodore Sr. died in 1878, it devastated Theodore Jr., and changed the trajectory of this son's life. All Roosevelt wanted to do was honor the memory of his father, so he decided to change majors in college and pursue a career in public service. Because of the "palpable presence" of his dad, he spent the rest of his life trying to make society a better place. Roosevelt went on to become the 26th President of the United States, and later wrote about his father that he was, "greatest man [I] ever knew."
That story inspires me. It makes me want to be that kind of father, the sort that remains present long after I'm gone. How about you?
[1] Nathan Miller, Theodore Roosevelt: A Life, (New York: Harper Collins, 2003) pg. 32
For more information on Zeke's work, or to join the 2016 "New Year New Man Challenge," visit www.inpursuitchallenge.com!