Now Featured in the Patheos Book Club
Cravings
A Catholic Wrestles with Food, Self-Image and God
By Mary DeTurris Poust
In this first book on the topic written from a Catholic perspective, award-winning writer Mary DeTurris Poust offers personal, hard-won wisdom on the complex relationship between food and spirituality in Cravings: A Catholic Wrestles with Food, Self-Image, and God.
Poust draws on the rich appreciation of meals she first gained at the tables of her childhood in an Italian-American family, leading readers into reflection on the connections between eating, self-image, and spirituality.
Like Geneen Roth in Women, Food and God, but from a uniquely Catholic point of view, Poust helps readers spot ways they use food to avoid or ignore their real desires -- for acceptance, understanding, friendship, love, and, indeed, for God. Poust draws from scripture and the great Catholic prayer forms and devotions to assist readers in making intentional changes in their use of food. She also offers reflections on fasting, eating in solidarity with the poor, vegetarianism, and the local food movement.
About the Author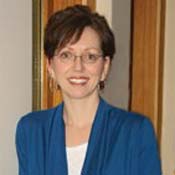 Mary DeTurris Poust is an author, columnist, journalist, speaker, and blogger who has written for dozens of Catholic and secular publications. She is the author of Walking Together, Everyday Divine, The Complete Idiot's Guide to the Catholic Catechism, and Parenting a Grieving Child. Poust was a senior correspondent and contributing editor for Our Sunday Visitor newspaper for fourteen years and is currently a daily contributor to Our Sunday Visitor's popular blog, OSV Daily Take.
Her award-winning monthly column "Life Lines" has been published in Catholic New York since 2001. Poust also writes about family, faith, and the spiritual journey at her own blog, Not Strictly Spiritual. She has worked for the dioceses of Metuchen, New Jersey, and Austin, Texas, as well as the Archdiocese of New York, where she served as managing editor of Catholic New York. She lives in upstate New York with her husband and three children.
Visit her blog www.notstrictlyspiritual.com and her website www.marydeturrispoust.com
1/1/2013 5:00:00 AM