By Michael Patton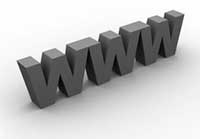 Almost a decade ago, I started a ministry called Reclaiming the Mind Ministries. The hub of our ministry is the Theology Program, which consists of six courses of systematic and historical theology for lay people (think seminary for the rest of us regular folks!). When it first started, I was a pastor on staff at Stonebriar Community Church in Frisco, Texas. I wanted to teach a course on theology for the congregation, so I posted an announcement in the bulletin.
I did not expect too much to come of it (after all, theology is for the clergy, right?). We had thirty-five people show up to the first course. There were some people there who informed me that they were going to have to miss a session or two and asked me to make it available to play on their VCRs. (For you younger readers, "VCR" stands for "Video Cassette Recorder.") It was kind of flattering. After all, I had just graduated seminary and now I was already being requested to be on television! Okay, it would only be for one or two people, but it was enough for me to think to myself, "Wow Lord, look how you are already expanding and providing for this ministry." Well, more people at the church started requesting these taped courses. We soon upgraded to DVDs. (For you really young readers, "DVD" stands for "Digital Versatile Disc.")
After a couple of years, I was approached by a major Christian website who requested that I allow them to put these courses on their site as a "digital stream" for the whole world to access for free. "You mean that people from all over the world including oversees pastors could take these courses?"
"Of course," they responded.
From there our online ministry was birthed, and grew so big so fast that within a couple of years we had incorporated Reclaiming the Mind Ministries and I had to go full-time with the ministry.
The rest, as they say, is history.
The Theology Program went public because of the internet. Today that material is being used by thousands of churches all over the world. We teach live online sessions weekly, run two theology podcasts, and maintain a theology blog called Parchment and Pen, with thousands of new visitors every day. We also have a mailing list of tens of thousands (many of whom are our ministries' most significant donors and prayer partners). And things show no sign of slowing down. The ministry has come a long way from my first class of 35 people. The World Wide Web has truly made our ministry global!
I think that my journey into cyber-space is not atypical. The advent of the internet caught everyone by surprise and is impacting the church the way the printing press did in the 15th century. Evangelicals are surfing this wave like Martin Luther squared.
However, it is certainly not a given that Evangelicals can or do have successful ministries on the internet. Of course content is king with everything, but in the cyber-ministry world, if you are going to have a ministry that is taking full advantage of the internet, you have to have a lot of things go your way (from a human point of view). With thousands of new websites starting each month, somehow you have to make yourself stand out in a very large crowd of eager and excited (and gifted) folks, all of whom think you should stop by and pay them a visit. For starters, it takes networking, knowing the right people, stating your case as to why someone should stay at your site more than 2.3 seconds, and, did I say networking?
Nor is it a given that the internet has a halo of God's blessing floating over its head. As with the printing press, the internet provides an amoral opportunity with benefits and dangers. Our site has been hacked three times in the last six months by people who are up to no good for no good reason. Sometimes I feel like I have had my cyber-hip displaced as I wrestle with a whole new set of problems. An internet ministry can make you walk with a certain type of limp. With issues stemming from the lack of accountability to relationships that are clicked but not necessarily deepened, Evangelicals need to balance the gain and make up for the loss. The internet provides so much opportunity, but it can also be a very cold place. Keep that in mind.
One thing is for certain my fellow Evangelicals: The internet is here to stay. I, for one, will endure the limp and use it to its full potential to the glory of God.
Michael received a bachelor of arts in biblical studies at University of Biblical Studies and Seminary in Bethany, OK. He received a master of theology degree in New Testament Studies from Dallas Theological Seminary. Michael is the founder and president of Reclaiming The Mind Ministries where he serves as a teacher in The Theology Program, a speaker on the popular Theology Unplugged podcast, and a writer for the Parchment and Pen blog. He currently resides in Norman, OK with his wife and four kids.
8/17/2009 4:00:00 AM