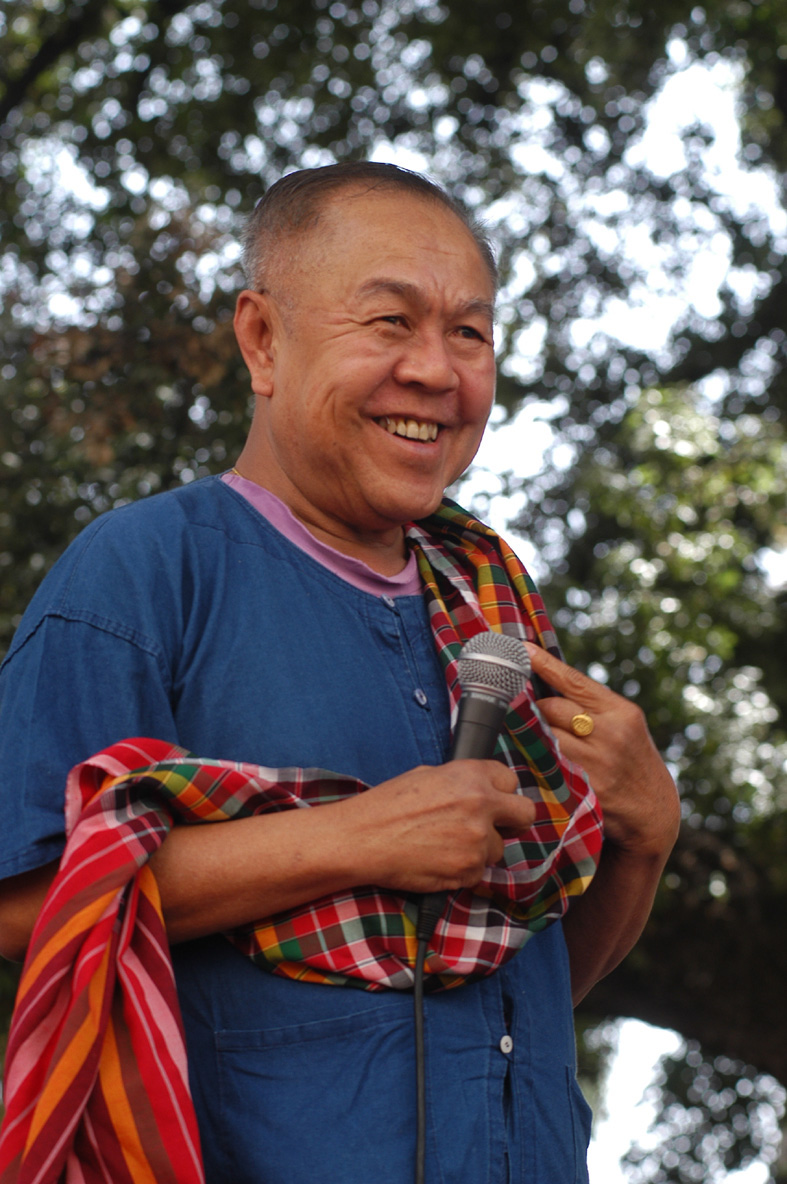 Here's a rare treat: The Telegraph has a new audio interview with the great Sulak Sivaraksa — Thailand's preeminent social activist and one of the titans of the modern engaged Buddhist movement.
Sulak founded and currently directs Thailand's Sathirakoses-Nagapradeepa Foundation.  He also serves on the advisory board of the International Network of Engaged Buddhists. In addition to all his work as an activist, organizer, and social critic in Thailand, he has also served as chair of the UN's Asian Cultural Forum on Development and has been a visiting professor at the University of California at Berkeley, the University of Hawaii, and Cornell University. A Nobel Peace Prize nominee, he is the author such books as Seeds of Peace: A Buddhist Vision for Renewing Society, Conflict, Culture, Change: Engaged Buddhism in a Globalizing World, Loyalty Demands Dissent: Autobiography of a Socially Engaged Buddhist, and the new The Wisdom of Sustainability: Buddhist Economics for the 21st Century.
I've had the distinct pleasure and true honor of meeting and receiving teachings from Sulak when I was a student at Naropa University, and I think he's one of the most extraordinary and inspiring individuals I have ever encountered.
Do give a listen to the interview — as usual, it's powerful, provocative stuff.