I want to thank all of you who got a copy of my brand new book, JESUS NOW.
Because of your efforts in grabbing a copy during release week, the book hit Parable's prestigious #1 bestseller spot out of their top 10 books.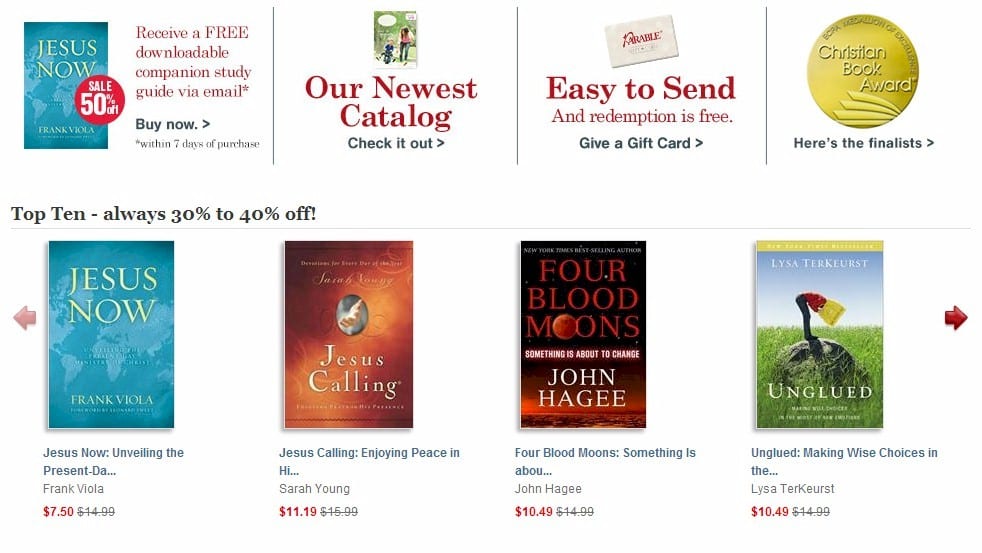 If you still haven't ordered the book yet, here are some places to get it:
Click here to get the paperback on Parable
Click here to get the digital version on Parable
As you know, I don't profit personally from my book sales. But for an author, a new book is like a newborn baby. It's the fruit of one's labor of love.
I'm confident that JESUS NOW will bless all serious Jesus followers, so please share this post with all your friends so they can take advantage of the discount before it runs out.
For those who live overseas, we'll be making the Study Guide available for a really low discount for a few days on the blog in the near future, therefore, subscribe so you don't miss the window.
And you can order from Amazon also:
Click here for the paperback on Amazon
Click here for the Kindle
If you're not sure about the book, check these out:
Fresh Light on Hebrews 4:12 – The Word of God is Sharper . . .
Greg Boyd's Review of Jesus Now
You Can't Join Jesus in His Present Work if You Don't Know What He's Up To
Thanks again and have a wonderful weekend!
Gratefully,
fv
Psalm 115:1