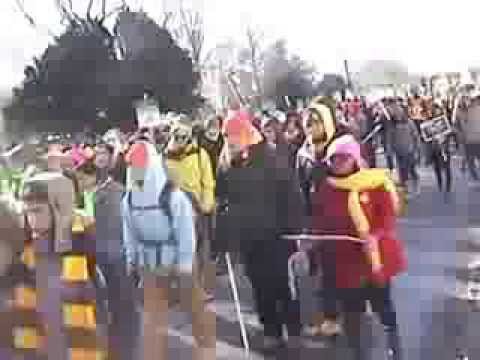 One of the most difficult concepts in journalism to communicate to people outside the field can be stated in this deceptively simple question: What is news? Or try this wording on for size: Why do some events receive major coverage and others no coverage at all?
Obviously the worldviews of the editors making the call play a role, but so do factors that are hard to explain. For example, are we talking about an event that takes place on a day when there are lots of other stories competing for space, time and resources? A quirky story that takes place on a day when there is very little else going on has a much better chance of ending up on A1 than the same story if it happens the day after an election or the day after a major weather event, and so forth and so on.
Long ago, I received a nasty letter from a reader who wanted to know why it was not news when her evangelical megachurch built a large new family life center, but it was news when a tiny downtown Episcopal parish decided to do a bit of remodeling that involved changing a window. Well, I explained, megachurches build new buildings all the time. The Episcopal parish project was symbolic because it involved making changes in the city's oldest church. This was literally an historic site and, yes, the window was the original window in that part of the building.
Now, if the megachurch project had led to a battle over zoning laws, it might have been a news story, I explained.
Right, she said, journalists only cover disputes and bad news.
I think you can imagine the rest of that conversation.
Year after year, the March For Life in Washington, D.C. — as well as in other major cities — stirs up debates about this topic. After all, in most years this march is the largest public demonstration, by far, in the nation's capital.
Ah, but it happens every year and this has been going on for decades. Thus, many journalists argue that there is nothing unusual about it.
Participants rarely buy that response and ask what kind of coverage the same march, year after year, if it was linked to an ongoing cause that enjoyed widespread support in elite newsrooms, instead of widespread apathy, skepticism or even scorn.
Ah, but what about 2014? This year the crowd was smaller than the 500,000 or so the previous year, due to stunningly cold weather conditions (which have also happened in the past, truth be told). So was the march LESS of a story due to smaller numbers or MORE of a story for the same reason?
This time around, the debate received some ink in a very important place, as noted by a Religion News Service scribe: