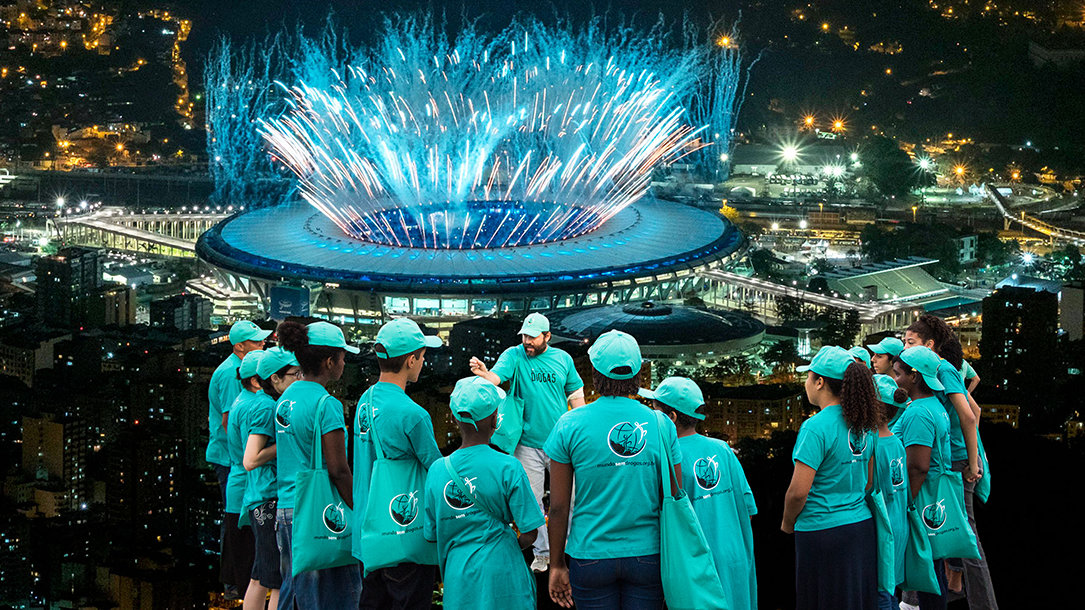 The special edition Expansion issue of Freedom Magazine describes the coordinated effort behind the scenes resulting in a million Brazilians and visitors to the Rio Olympics learning the truth about drugs.
The Truth About Drugs campaign—produced by the Church of Scientology-sponsored Foundation for a Drug-Free World—delivered gold-medal results by conveying the factual evils of illicit drugs to the people of a nation who consume 18 percent of the world's cocaine. Marijuana and synthetic drugs are also widely abused. In fact, the drug problem in Brazil is so severe that the nation's residents have requested more Truth About Drugs materials over the last three years than any other country but the United States.
A grant from the International Association of Scientologists funded the booklets, as well as polo shirts, hats, tote bags and banners, all of them promoting drug-free lives. The grant also funded 500 pledge boards, which were displayed around Rio and signed by thousands who vowed not to abuse drugs.
To help get its message out, Drug-Free World established a partnership with Pure Performance Athletes. Twenty-four athletes, including five past Olympian medal winners, created their own public service announcements, helped volunteers distribute booklets and autographed copies for youth at two Olympic venues.
Momentum increased "when several churches in Rio and São Paulo who gave a resounding 'yes' to every request of our team for support," said Mario Chirinos, executive director of the Venezuela Foundation for a Drug-Free World. "The churches proposed routes and logistics for delivery by its volunteers in each location where visitors were concentrated and where Brazilian tourists had come en masse."
Ambra Calzolari, Executive Director of the Foundation for a Drug-Free World International, said the team learned that the worst spot for drugs in Rio is Copacabana, so they distributed drug education booklet displays to hundreds of shops all along the crowded beach. "The booklets went fast," she said. "Mothers were also coming back to get more booklets for their kids' friends."
Pastors, priests and leaders of government agencies helped to mobilize forces, securing the assistance of more than 5,500 volunteers. The final result, said Chirinos, was "the distribution of a million booklets to tourists, visitors, churches, athletes, law enforcement, firefighters, volunteers, teachers, children and youth."
Read the full article on the Freedom Magazine website.