Disney has built an empire on the art of storytelling and hires men like Mark Henn to help bring stories to life. With an impressive filmography spanning from Mickey's Christmas Carol to Aladdin to Big Hero 6, Mark Henn has spent quite a few years working in the animation industry, designing and giving life to characters we love. With the studio's original classic, Snow White and the Seven Dwarfs, celebrating its Blu-ray reissue this week, 1More Film Blog sat down with Henn to discuss what makes a film distinctively Disney.
During his years as an animator, Henn has experienced quite a few misconceptions about the work he does. One of the first being that it's "just for kids." He explains how "when you hear the word 'cartoons,' you first think of kids." Being a lover of animated movies myself, Henn's response resonates with me. I always feel childish for sitting down with a bowl of popcorn and rewatching Mulan. There is a certain stigma attached to adults watching animated films, as if they are doing something that is only for children. Henn works to change that misconception, "We create films that are hopefully enjoyed by everybody."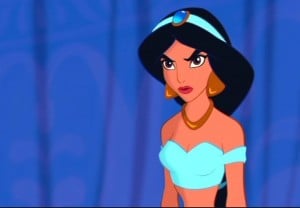 While animated movies are typically thought to create worlds for all children, our favorite Disney princesses belong to young girls in a special way. Over the years, Henn helped animate heroines like Aladdin's Princess Jasmine, Mulan's eponymous protagonist, and The Princess and The Frog's lovely Tiana. When asked if he thinks boys can relate to heroines despite the gender gap, Henn responds, "I certainly think so." Though he did go on to say the boy demographic can be "one of the tougher nuts to crack," he doesn't think a film needs to be made specifically boy-centric. He enjoys Frozen, a film centered around two sisters, just as much as Big Hero 6, a film focused on friends of different genders and races. Henn says, "We never want to exclude anyone."
When asked if a character's ethnicity affects how the animation team may approach a topic, Henn states it's nothing they have ever discussed at meetings and that "the goal is to find fresh new stories." Disney has never shied away from exploring characters of all different backgrounds and cultures. Aladdin, The Lion King, Mulan, The Emperor's New Groove, and Lilo & Stitch are all films Henn himself has worked on for Disney, and take place in vastly different settings. Henn sums up Disney's motivation aptly in one sentence: "If the story's worth telling, we're not shy about going after those stories."
Beginning with the onset of the VHS/DVD era, it can be argued movies are subject to greater scrutiny. No longer do you need to rewind a film to watch it again, and tech-savvy children can easily watch their favorite sing-along scene on repeat. Thanks to my babysitting experience, I am far more familiar with a certain Frozen song's lyrics than I would prefer. Like children after their favorite scenes, critics have an easier time accessing and analyzing these films. However, Henn tells us, "we [the animators] don't worry about that. Our job is telling a great story with interesting, compelling characters." He goes on to add how it's amazing the amount of scrutiny fans and critics go to to break these things down.
To him, the scrutiny is a type of "back-handed compliment." Henn believes it means their films have some type of influence. On one hand, you have people inspecting your films for minute details, but on the other hand, that means your films are worth taking the time to scrutinize. He adds, "I appreciate [the] uber fans that really love our films." He explains how they sometimes notice things about the films he worked on that he didn't even know. There is a certain devotion people have for Disney films, possibly because of how the films warm the hearts of those they touch at any age. But in regards to the enhanced scrutiny their films may face though, Henn firmly states, "We don't make movies with that in mind."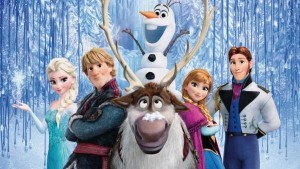 Despite this statement however, Henn and Disney's animators do have one thing in mind: families. Since its original creation, Walt Disney Studios has always been about home entertainment, creating films children and parents enjoy together. Henn's concern revolves less around critics and more around the children his films keep in mind. He says, "The only criticism I get concerned with is that we carry a much greater responsibility." For Henn, all artists and viewers have a responsibility to be mindful of a film's impact. In the past, he has been horrified to see parents taking their kids to adult movies. Having such popularity, Disney has reach other studios dream off. Their resources allow them to touch a vast amount of lives from a young age, and it's something Henn stays conscious of.
Being a man of faith, Henn integrates his religious beliefs with his dedication to his work. He states, "I can't separate who I am as a Christ follower from how I am at home and how I am at work." Following Christ grounds him as he just tries to do the best that he can, his faith acting as a shield and comfort for him at times. At the end of the day, Henn believes this is where God put him and is very grateful for it. He says, "Every day I come to work, I'm thanking the Lord for putting me here."
As a devoted Disney fan myself, I can say I'm thankful Disney hires animators who not only care about the best ways to depict the stories they are given but also about who those stories might reach. With Mark Henn on board the animation team, it looks like Disney's future films are in good hands.
—
Catie Godbold is a North Carolina resident and student, currently earning a major in English and a minor in Religion. Her main hobbies consist of reading, writing, and crushing the patriarchy. You can find her on Twitter @sistergodbold
---
Like 1More Film Blog on Facebook: