For as long as I can remember, I have loved evergreen trees. As a child, I would search under the tall conifers on our property to collect pine cones. Sit in the cool space provided by their shade on a sunny day, the evergreen scent so refreshing and cheering to the soul.
Living in Michigan, the winters can be long, cold and dark. However, peering out the window to see the majestic dark green of the pines, in contrast to white blankets of snow, always helps me remember Spring will return.
I can imagine my ancestors experiencing a similar hope when nature's green could still be found on the darkest days. Is it any wonder, then, that evergreen trees have always been an important symbol of the December holidays?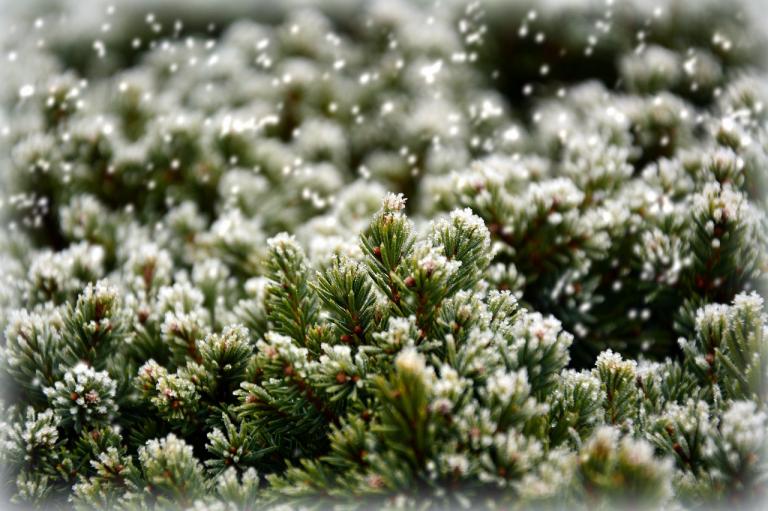 Evergreen: The Color of Life, Renewal and Nature
While the color green can have a variety of correspondances, it is through the needles of evergreen trees and bushes that we are reminded of life, renewal and peace during Yule.  The red and green associated with the holiday season compliment one another, creating their own harmonious energy.
According to Bourne Creative, the color green is restful to the eye, relaxing on the mind, spirit, because it is most common in our environment through plants, trees, and grass. There are various shades of green with different effects but the color can be equated with youthfulness, adventure, luck, wealth, rebirth, abundance and health.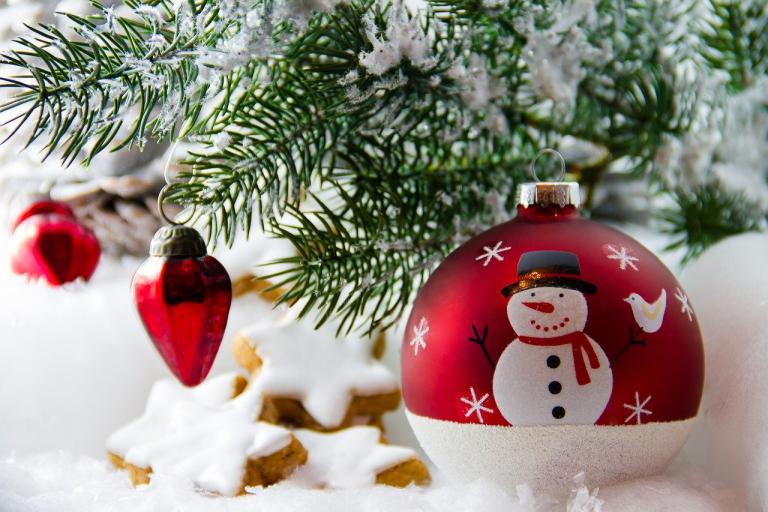 Evergreen For The Holidays
As a child, my favorite thing to do during the December holidays was to decorate an evergreen tree. My parents would choose a large pinetree which my father would place into a stand in the den. My siblings would gather the boxes filled with ornaments and then we'd place the brightly colored lights, glass baubles and tinsel among the evergreen's branches.  The room would fill with the scent of pine.
Then and now, my favorite thing is to sit in a darkened room with nothing but the lights on the tree for illumination. I love the play of colors against the backdrop of evergreen needles and branches. The experience brings me to a quiet place and a sense of unity with the energy of the evergreen.
And I love to see the shaped branches of evergreen wreaths adorning windows and doors or boughs hanging across mantles and entryways. They make me happy. Part of it is the "holiday spirit" of Yule (or Christmas for those who celebrate it), but for me it is what the evergreen represents.
Hope.
Evergreen Holiday History
Bringing evergreen into one's home did not originate with Christmas (although German Christians did begin the tradition of placing lights on a fir tree and decorating it during the 16th century). However, people had been using evergreen boughs (and other types of greenery) to decorate on holidays for centuries.
The Egyptians used palm branches in their homes to honor Ra. The Romans  placed evergreen in temples and homes for Saturnalia. The Celts and Vikings used fir, spruce, and pine boughs to decorate their homes and holy places for the Winter Solstice and Yule.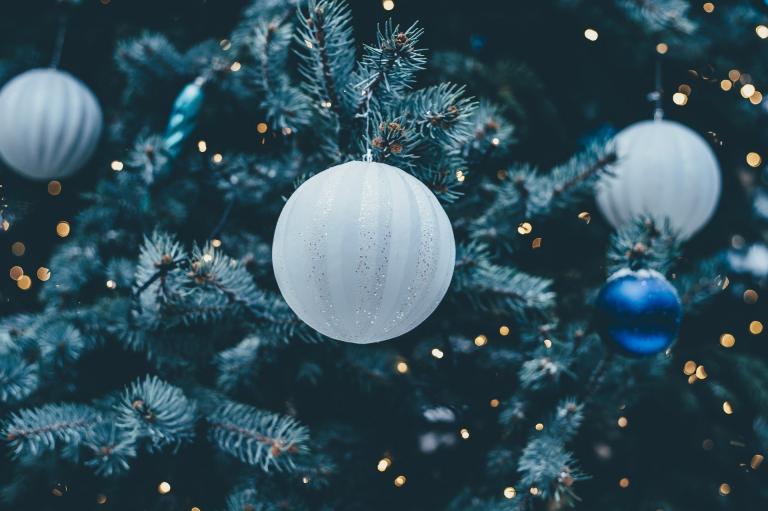 Evergreen Revered Through Song
Have you ever heard the song "O Christmas Tree"  and wondered what it has to do with the celebration of Christmas? I would hear it and just not understand the point. Afterall, the holiday is meant to commemorate the Christ Child's birth. However, even though O Christmas Tree (aka O Tannenbaum)  is a traditional Christmas carol, it is not a holiday song to Jesus but rather a song to the evergreen tree. That's it. Just the tree, in reverence and thanks for its attributes.  Which I, as a Witch, now sing with great joy on Yule for the tree spirit which the song honors.
O Tannenbaum, O Tannenbaum ( Based on German Folk Song – Lyrics by Ernst Anschutz, 1824)
O Tannenbaum, O Tannenbaum
How faithfully you blossom!
Through summer's heat and winter's chill
Your leaves are green and blooming still.
O Tannenbaum, O Tannenbaum,
How faithfully you blossom!
O Tannenbaum, O Tannenbaum,
With what delight I see you!
When winter days are dark and drear
You bring us hope for all the year.
O Tannenbaum, O Tannenbaum,
With what delight I see you!
O Tannenbaum, O Tannenbaum,
You bear a joyful message:
That faith and hope shall ever bloom
To bring us light in winter's gloom.
O Tannenbaum, O Tannenbaum,
You bear a joyful message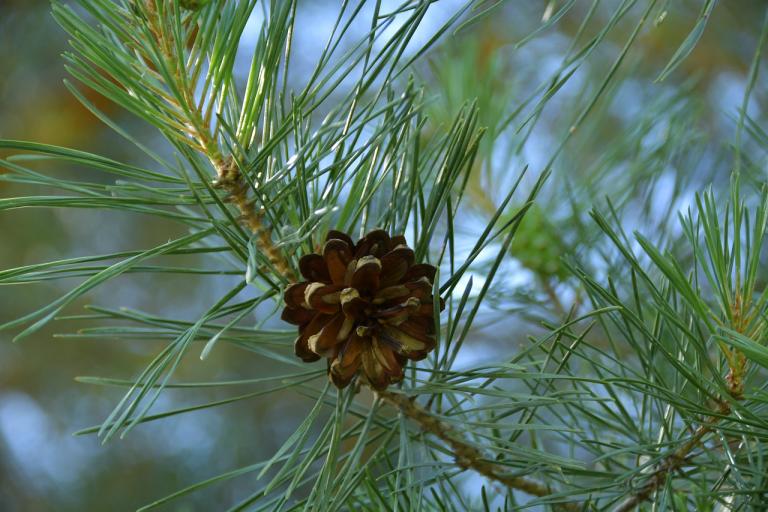 Evergreen Magick
Perhaps while celebrating the Winter Solstice, Yule, Christmas or whatever December holiday you observe, consider what might be done with Evergreen as a magickal ally during this season.
While there is a dark side to green (representing envy, laziness, greed, etc. — a useful choice for baneful magick when necessary), this is true of most things in life. For myself, I try to remember that balance and clear understanding of the nature or spirit of a thing is key.
Perhaps consider working with pine, fir or spruce this Yule season for protection, psychic work, and to draw abundance. And as always, do your research and be cautious when working with this ally if pets or small children are present.