One of the nicest things about Spring in Michigan is the ability to take a walk as the days warm. Blue skies and sunshine do a lot to cheer the heart. And one thing I love to do when I'm outside is looking for the Spring wildflowers as they begin to make an appearance. I find it is a way to honor the Earth Deity, the coming of Spring and celebrate the wildflowers while I walk.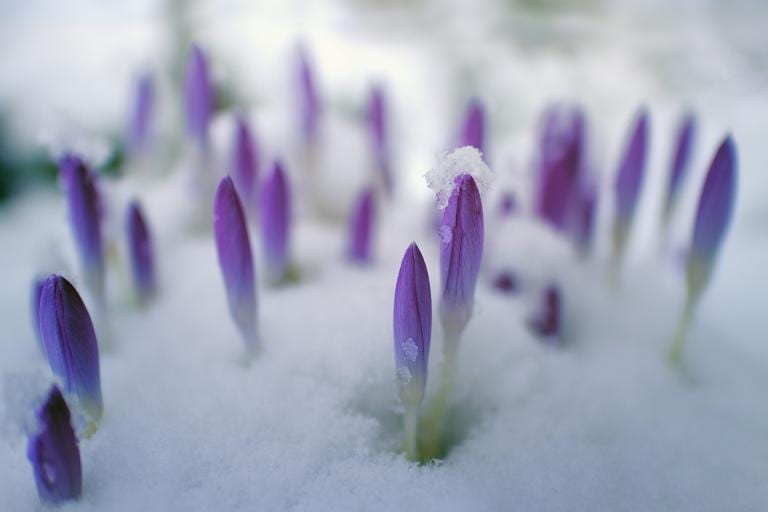 Walking Meditation To Celebrate Spring
Spotting a group of purple crocuses poking out of a bit of snow fills my heart with joy. Seeing these early flowers is like a gift.  I love when I find these spots of color in what can still be a bleak landscape. And it is easy to make the walk into a meditation.
A technique attributed to the mindfulness practices of Buddhism, a meditative walk can be helpful for people who have a hard time sitting still. And it is not terribly complicated to do.
So, what does it mean to be "mindful." According to Gaim.com, it is being aware of what is happening inside and outside. An awareness of body, mind, and spirit. And to do so while walking is paying attention to how your body feels as it breathes, as your feet move, and being aware of what is around you.
I find it very helpful to take such a walk, noticing the wildflowers that bloom on sidewalks or around my yard can be a very peaceful experience. It is a lovely way to connect to the plant, flower, and other spirit allies in nature. I also find that walking meditation can become a celebration of the beauty and energy that surrounds us. Not to mention, it is walking meditation can be enjoyed year-round.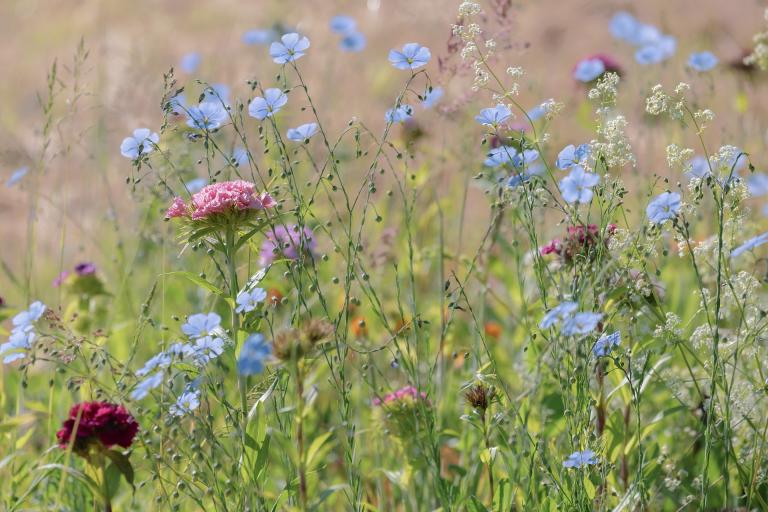 Early Spring Wildflowers
While the types of flowers will vary depending on location, I thought I'd list a few of the more exuberant flowers that start growing and blooming while frost is still on the ground. Oh, if you decide to stop to pick a few for a bouquet (or you are into foraging) make sure you are in an area where it is permitted (or ask if the land/property owner is nearby) and do not clear out the patch.
Crocus: One of my favorites, these hardy flowers grow to be 4 inches tall. They also have great magickal properties for love, divination, and friendship.
Daffodil: Their bright flowers can cheer a space with their yellow blossoms. And they're great allies.
Snowdrops: Small white droopy flowers that grow to a height of 3 or 4 inches, they can be covered in late Spring snow and still thrive. If you want to plant snowdrops, you will want to put the bulbs in the ground toward the end of Autumn in a shady spot. Can be useful when dealing with sorrow, death, and when hope is needed.
Wild Violets: Another low to the ground with drooping blossoms, these beauties can be purple, blue, white, and sometimes yellow. These lovelies are also edible! They are popularly candied for decoration, tasty in a salad, and as a medicinal tea. Magically they can assist with protection, peace, lust, luck, and healing.
Winter Jasmine: A woody, perennial vine (that means it grows back yearly) has yellow flowers along its stems. Unlike flowering White Jasmine, it does not have the typical sweet scent. While most magickal use is listed for this plant's cousin (Jasminum Officinale), because of its hearty and tenacious spirit I believe this plant would make a great ally where courage or strength is required.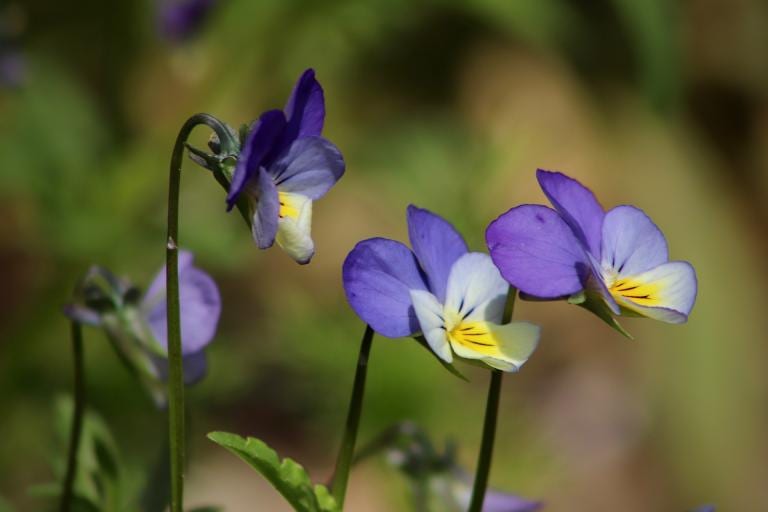 Celebrate Spring Through Wildflowers
However you choose to celebrate Spring, consider taking time to enjoy the early wildflowers. You will get out of the house for a walk, have an opportunity to feed your spirit, calm your mind, honor the coming of Spring, and maybe meet a new plant ally along the way.