What does it mean to honor moments in your life through ritual? This is a question Phoenix LeFae and her partner Gwion Raven answer. In their book, Life Ritualized: A Witch's Guide to Honoring Life's Important Moments (Llewellyn, 2021), they offer an explanation and the means to do so.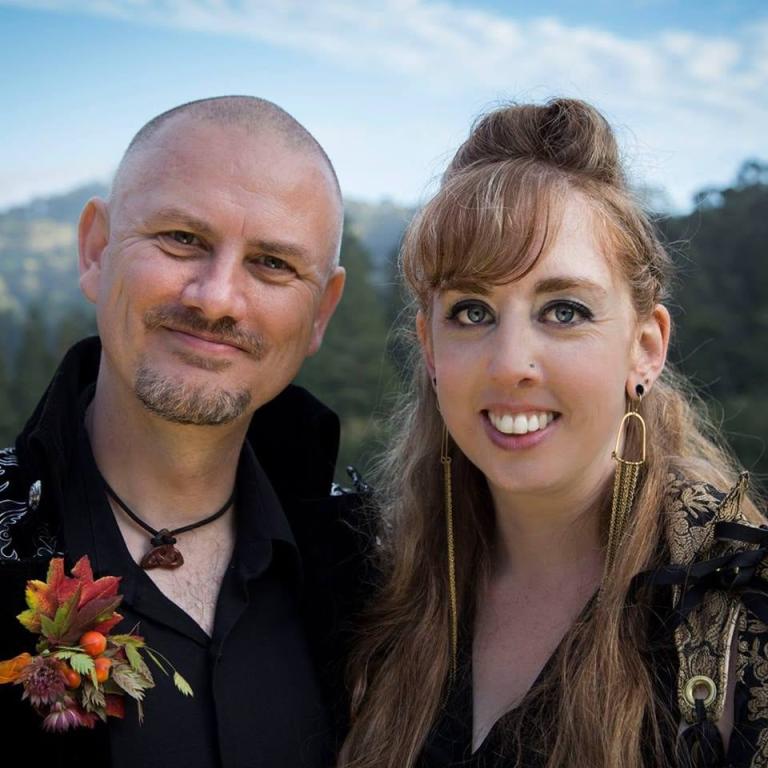 Let Me Tell You About The Authors
Phoenix LeFae and Gwion Raven are delightful as individuals and as partners. Witches, entrepreneurs, teachers, writers of several books each, and a blog, Phoenix and Gwion have a wealth of knowledge to share.
Phoenix is a professional reader, rootworker, and ritualist. Gwion is a cook, Kitchen Witch, initiated into three magickal traditions. And these are just a tiny portion of where their combined magickal experience is founded.
I've had the pleasure of meeting Gwion and Phoenix in person, spent time chatting with them, and am glad to call them friends. My family and I have also had the pleasure of interviewing them for our podcast individually. Here are the links to those episodes if you would like to listen:

Let Me Tell You About The Book
This book is filled with information from the start. In the introduction, Phoenix and Gwion (writing as a couple but as individuals as well), share what inspired them to write a book about ritual. They explain how in the busy world we live in, the mystery of such things as a "rite of passage" (whatever it may be) has been lost in the shuffle.
Additionally, they introduce themselves and their early experiences with ritual. In the first couple of chapters, they offer suggestions on how to use the book, offer definitions on Rites of Passage, how to prepare for a ritual, the flow of it, how to ground afterward, etc.
Throughout, they give a solid foundation on why ritual is beneficial for marking important times in one's life. In essence, they want to bring the magick and mystery of "life" back to people who may have misplaced it.
Life Ritualized offers various opportunities for ritual such as Birth (including adoption), Abortion and Miscarriage (healing rituals are as vital as celebrations after all), "Leveling up" through graduation, getting a drivers license, a new job, buying a home, or car, marriage, divorce, et al. Obviously, there are also topics that include "Coming of Age" and"Coming Out."
Each topic offers ritual suggestions with supplies listed and instructions.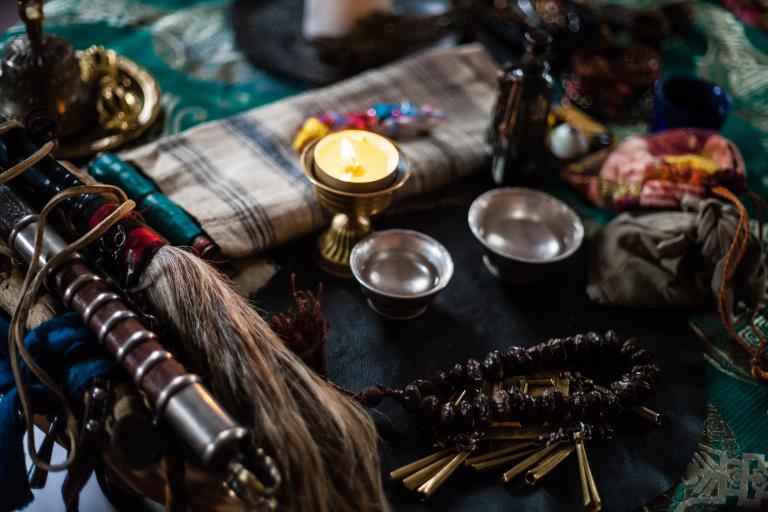 My Impressions of the Book
For me, ritual is a beautiful and important part of life. There are many which mark times in my life or are repeated every year that I share with my family as "traditions." Great or small, complex or simple, it is a truth that as human beings we mark time through ritual whether we recognize the action or not.
In Life Ritualized: A Witch's Guide to Honoring Important Moments,  Gwion and Phoenix offer an opportunity for people to be more intentional about the various moments in life we may overlook because of the speed with which life passes. Through their collective voice, they write with compassion, experience, and wisdom.
My final opinion — Life Ritualized is a valuable resource and I highly recommend it.