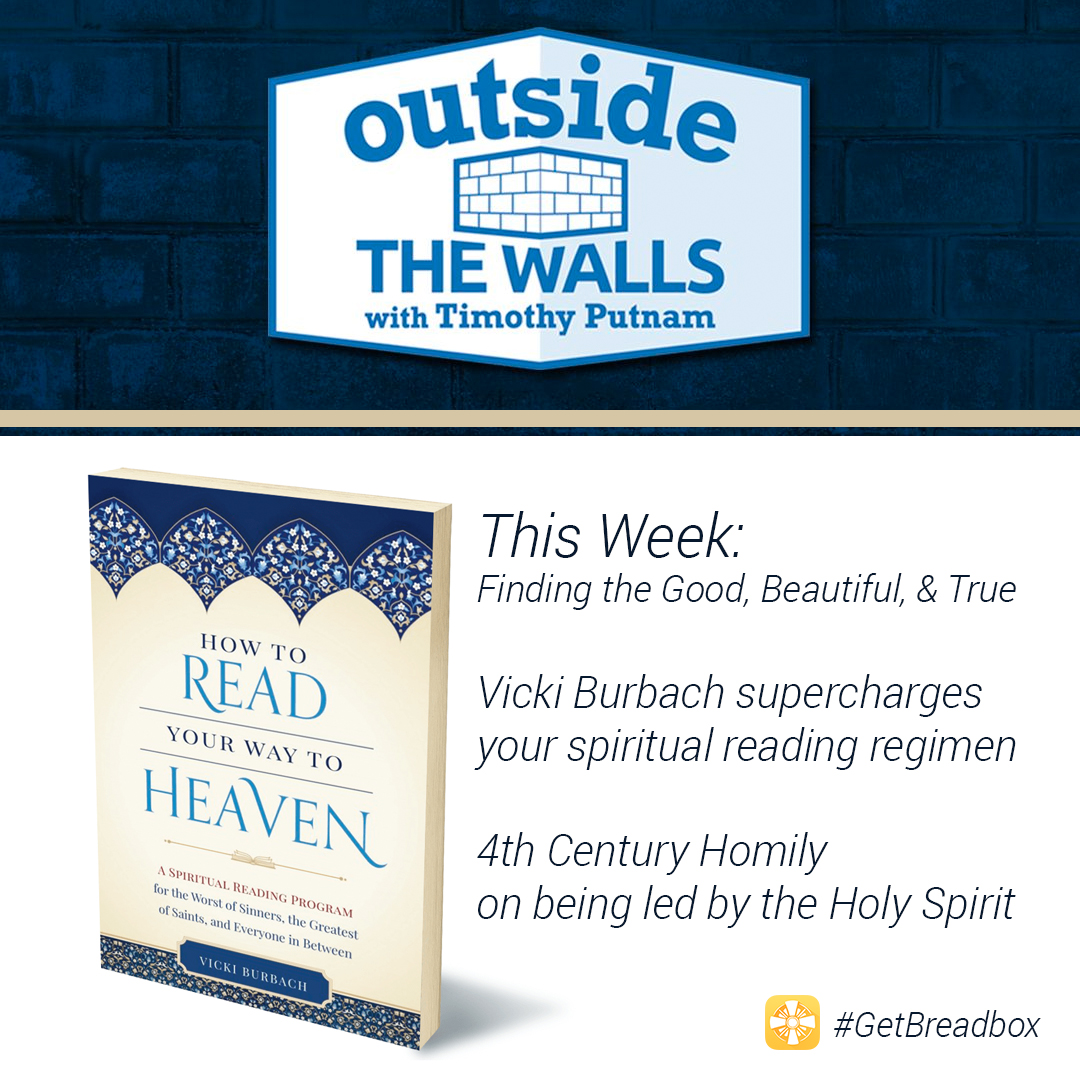 Okay, Now What?
I left my career of 10 years in Protestant ministry and entered into full communion with the Catholic Church. There was an increasing sense of wonder. I felt like a child again, with a whole world of discovery out in front of me.
I'd done graduate work in theology in the Wesleyan tradition. I'd memorized chapters upon chapters of Scripture. But I knew virtually nothing about the writings of the Early Church and even less about what encyclical when said what. I asked seasoned Catholics how I should remedy this deficit. No one really had an answer. I was ready and willing to read whatever I needed to read, but I had no clue where to start.
How To Read Your Way To Heaven
One of the great privileges I enjoy as a radio talk-show host comes in the form of the many 'review copies' of new books I receive from various publishers. When I opened the package from Sofia Institute Press to find Vicki Burbach's "How to Read your Way to Heaven," I knew that this was the book I had been looking for when I first converted.
The first hundred pages or so contain a Spiritual Reading Primer. If you've never done any Spiritual Reading, this section will give you there wherefores and whys with both principles and pragmatics that you'll need as you approach this reading program.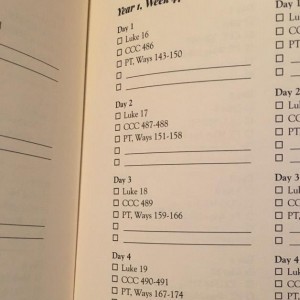 The last hundred and sixty pages contain a 1-year, 3-year, and 5-year reading plan based on the 4 pillars found in the Catechism (Profession of Faith, Celebration of Christian Mystery, Life in Christ, and Prayer). And, because it's built for forgetful people like me, comes with a day by day reading list complete with check boxes to keep track of your progress. Five days a week, you'll have access to Scripture, the Catechism of the Catholic Church, and some other Spiritual reading. There are even two blank spots per day for all you overachievers out there.
Once you've made it through the five-year reading plan, have no fear! There are two indices chalked full of book suggestions from priests, bishops, and nationally known Catholic speakers. This book can fuel your spiritual reading for years to come!
For Further Information
I had a great conversation with Vicki Burbach about this book on my show. You can listen below to hear her talk about the book in her own words.
Vicki also blogs at www.pelicansbreast.com and hosts an online book club at www.spiritualdirection.com.
You can order "How to Read Your Way to Heaven: A Spiritual Reading Program for the Worst of Sinners, the Greatest of Saints, and Everyone in Between" from Sophia Institute Press.