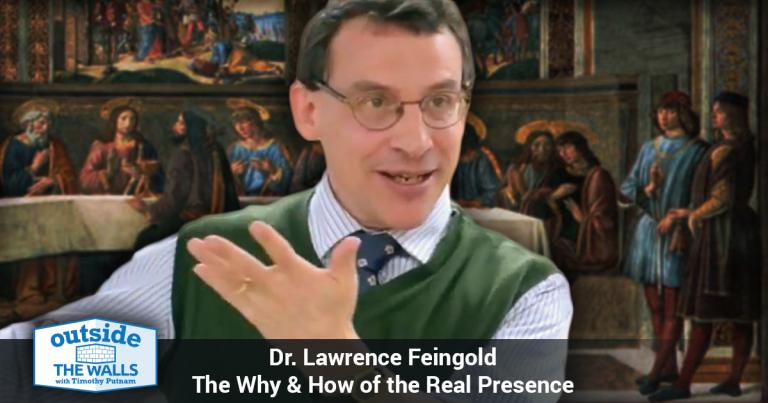 *Interview Below*
It's No Mystery
It's no mystery. Publishers send me press releases for new books. If I find one that piques my interest, I ask for a copy.
During Pascaltide, I've focused my radio program on the Mass and the Eucharist, so when I got the press release for Dr. Feingold's new book on the Eucharist, I didn't read it too carefully. I simply contacted them and asked for a copy and an interview.
The Eucharist: Mystery of Presence, Sacrifice, and Communion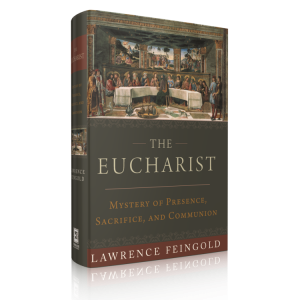 With the interview scheduled, I didn't think too much about it until the book arrived. The box felt a little heavier than I expected. I was pleasantly shocked when I discovered that this was no mere treatment of some aspect of the Eucharist, rather it's a 674-page systematic examination of the Eucharist. My pleasure compounded when I saw how very thorough the table of contents are. Certainly, this is a book that you should read cover to cover, but there wasn't time before the interview, and I knew just what I wanted to talk to him about. I easily found the topics of interest scattered throughout the book, thanks to the 13-page table of contents that list not only ever chapter, but every subheading as well.
I'm not sure how I missed that the imprint was from Emmaus Academic when I read the press release, but this is a worthy addition to your academic library.
Just Scratched the Surface
I had the pleasure of talking to Dr. Feingold about the Eucharist, and specifically how Christ is made present to us through the Eucharist, yet not in a quantitative or dimensional way. This is a specific part of the mystery of Transubstantiation that is difficult to wrap one's mind around, and one that I am intensely interested in. All in all we probably only covered 20-30 pages out of the 674 pages of the book. Listen to the full interview below, then subscribe on your favorite podcast aggregator. Find all the show archives at www.outsidethewalls.com.
As always, the conversation continued after the show ended. Patreon supporters get 15 minutes of extra interview content at https://www.patreon.com/posts/dr-lawrence-05-18902597.
One More Thing
There are new episodes every Saturday!
Subscribe: Apple Podcasts // Google Music // Podbean // RSS
Social Media: Twitter // Facebook // Instagram 
Support the Show: Patreon
Leave a Review: iTunes