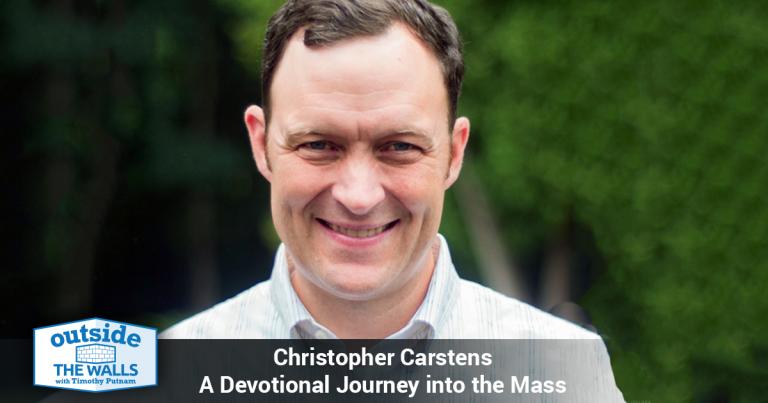 Christopher Carstens is Director of the Office for Sacred Worship in the Diocese of La Crosse, Wisconsin, instructor at Mundelein's Liturgical Institute, editor of the Adoremus Bulletin, and a voice on The Liturgy Guys podcast. He joined me to talk about his new book, A Devotional Journey into the Mass: How Mass can become a time of Grace, Nourishment, and Devotion, available now on Sophia Institute press. Listen to the full interview below, then subscribe on your favorite podcast aggregator. Find all the show archives at www.outsidethewalls.com.
As always, the conversation continued after the show ended. We talked about the practice of "Family Lectio" to help our kids "get" the mass. Patreon supporters get over 7 minutes of extra interview content at https://www.patreon.com/posts/chris-carstens-18176272.
One More Thing
There are new episodes every Saturday!
Subscribe: Apple Podcasts // Google Music // Podbean // RSS
Social Media: Twitter // Facebook // Instagram 
Support the Show: Patreon
Leave a Review: iTunes