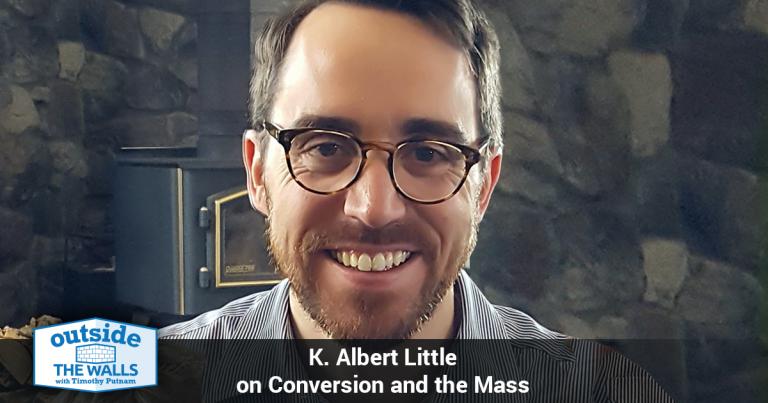 K. Albert Little, who blogs just next door at The Cordial Catholic, joined me on my radio show, Outside the walls. We talked about his conversion and his thoughts on the mass. Listen to the full interview below, then subscribe on your favorite podcast aggregator. Find all the show archives at www.outsidethewalls.com.
As always, the conversation continued after the show ended. Patreon supporters get over 16 minutes of extra interview content at https://www.patreon.com/posts/k-albert-little-18034589.
One More Thing
There are new episodes every Saturday!
Subscribe: Apple Podcasts // Google Music // Podbean // RSS
Social Media: Twitter // Facebook // Instagram 
Support the Show: Patreon
Leave a Review: iTunes