What makes winning the Gold Award in Nautilus Books so important to Robert Flatt? It is a vindication of sorts concerning a lifetime pursuit to become an English major, and later a photographer, which was much harder than it sounds, because Rober has a special gift: Parkinson's Disease. And, his gift helped him win the prestigious Gold Nautilus Book Award in photography.
Robert made straight As in mathematics in High School so while attending Rice University he pursued a degree in engineering. However, he was totally ambivalent about math, and down-right hated physics and chemistry.
So why would he pursue a career in something he loathed?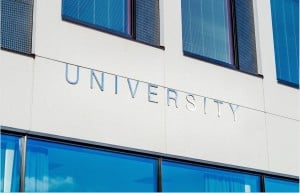 The people he loved assumed he would be an engineer and he did not want to disappoint them, despite disappointing himself. But you cannot keep your creativity and joy hidden because eventually it will burst to the surface and introduce itself in the most unusual of ways. Like the love of a good woman, his joy would not be locked away.
In 1969 Robert graduated summa cum laude, with a degree in Electrical Engineering and went on in 1970 to get a Masters in EE. During those five years he took the minimum engineering courses he possibly could, and almost had a minor in philosophy. Unlike most engineers, he took enough academic courses to be elected into Phi Beta Kappa Society.
Since its founding in 1776 Phi Beta Kappa is one of America's most prestigious academic honor societies which has celebrated excellence in the liberal arts and sciences, and championed freedom of thought. Only 10% of U.S. colleges and universities have Phi Beta Kappa chapters and those chapters only select 10% of their arts and science graduates to join.
While at Rice University Robert never learned to work an oscilloscope, and they took the soldering gun away from him in lab due to his ineptitude. …"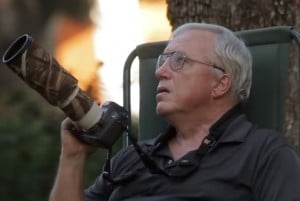 "Once we were building a circuit to count to 20 out of diodes. While my lab partner was away, I built it into a wonderful sculpture, which drew disdain from the lab tech. As it turns out I had soldered all the diodes in backwards. That's when I was no longer allowed to solder. But I always had the best lab partners in the class because I loved to write lab reports."
This pattern continued throughout his life, including while attending Harvard.
"I worked for a short while in the aerospace industry. My best remembrance is a secret document, which showed that Huygens in the 16th-century was really responsible for the mathematics for the component I was designing. My boss was not very understanding. In 1973, I graduated from the Harvard Business School, as a Baker scholar (top 5% of the class). I had gone to the business school at Harvard, assuming that Harvard is the Mecca of intellectualism. Harvard University may be, but the Business School is not. However, I focused on marketing and operations and human behavior, and no longer had to pretend that I was an engineer. Finance was even less interesting to me than engineering, so I'm probably the only graduate of the Business School at Harvard who did not take a single finance course in my second year."
Huygens
deal with the spherical watch of the late 17
th
century evolving into the slimmer pocket watch, thanks largely to Christiaan Huygens. This distinguished Dutch physicist makes two important contributions to time-keeping – the pendulum clock and the spiral balancing spring.
Robert had a very successful 31-year career in the oil service industry reaching the ranks of a vice president before being diagnosed with Parkinson's disease in 1999.
But, he never had a passion for business.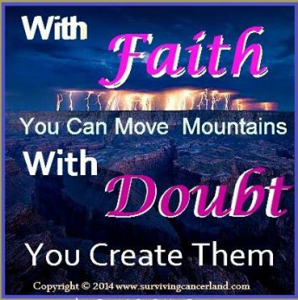 Despite marrying the love of his life, "My wife and I were high school sweethearts," Robert discovered a new and cherished love that he still embraces today.
"I love teaching. I am very interested in change management and employee engagement."
In 1987 Robert began teaching operations management courses at Rice University, and he still teaches there today.
"I went on disability retirement in 2004 and started taking photography courses at Rice University." Becoming a photographer became his new dream. "
"Parkinson's disease had given me the gift of time."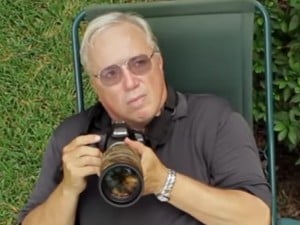 I've never had a passion for anything like this in my life. I took all the courses offered at Rice University in photography in the Glasscock School of continuing education and then took Arts 205, the introductory undergraduate course in photography at Rice. There were 21 sophomores and freshmen and me in the class. We used a 4 x 5 view camera with no electronics, a glass plate on back with a black hood for focusing and a single piece of black and white film. Four of my pictures from the class are in the permanent collection of the Museum of Fine Arts Houston. It was a scream!"
And now Robert has become a Gold Nautilus Book Award winning author in Photography AND "a vagabond photographer and erstwhile philosopher. "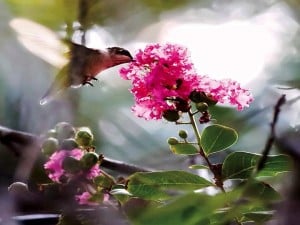 Robert believes, "It's never too late to change your major."
His coveted and prestigious Nautilus Gold award certainly proves the truth in his belief. Like the lyrics of the 1960s song by Percy Sledge…
"When a man loves a woman, Can't keep his mind on nothin' else.
He'd trade the world for a good thing he's found. "
Robert's "other woman" is photography. And, I think his beloved wife is okay with it because she also realizes it is never too late to change your life's major.
Listen to the show aggain on Spreaker Radio- Spreaker Radio-https://www.spreaker.com/user/6314317/kat-kanavos-show-nautilus-book-award-aut?autoplay=true
Photo credits: Kat Kanavos Show poster and poster are poperty of the host and used with the host Kathleen O'Keefe-Kanavos's permission
all photos of guest Robert Flatt and taken by Robert Flatt used with his permission
About the Author: Kathleen (Kat) O'Keefe-Kanavos-three time cancer survivor whose guided dreams diagnosed her illness as seen on Dr. Oz, NBC News, in Newspapers and magazines, and detailed in her book Surviving Cancerland: Intuitive Aspects of Healing. She's a Contributing author to Chicken Soup for the Soul, TV/Radio Host/Producer- Wicked Housewives On Cape Cod™, the Kat Kanavos Show, Internationally Syndicated Columnist, and Lecturer who promotes patient advocacy and Spiritual guidance. www.KathleenOkeefeKanavos.com