Like the New England weather at the Harvard Research facility, if you don't like the current scientific findings on a new health topic, wait five minutes, and it may change. Coffee lovers and cancer patients worldwide hope this latest coffee and cancer research remains the same.
Coffee lovers wake up! Smell the new brew research that may extend your life. It concludes that your cup or two of morning brew may be good for you, and increase your lifespan. Great plan. Previous studies stated coffee might shorten your life by leading to life-threatening diseases like cancer. However, recent research has changed that thought pattern.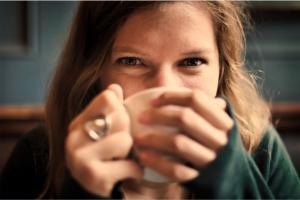 Now, a cup a day may chase cancer away. A cup-a-Joe may increase blood flow.
The confirmation that my beloved coffee may be healthy has left me so happy it has awakened my inner poet like you didn't know it. But, I promise not to rhyme anymore.
This new research is music to many coffee lovers' and cancer patients ears while it warms our soul which may also lead to a happier life. Science has already proven a happier life is a healthier life. As the research below shows, coffee may even reduce suicide and help patients suffering from Parkinson's Disease.  Coffee may be the miracle answer.
Unfortunately, it also appears that scientific research contradicts itself from one discovery to the next.
With over 400 billion cups of coffee thought to be consumed every year, coffee is one of the world's most popular drinks.
What are the newly discovered health benefits and risks of drinking coffee?
Let's begin with the risks. Coffee is not for everyone. People with caffeine allergies, glaucoma, epilepsy, and gastroesophageal reflux disease (GERD) may want to stay away from caffeinated coffee. Harvard Research found that drinking eight or more cups a day has been associated with increased suicide risk.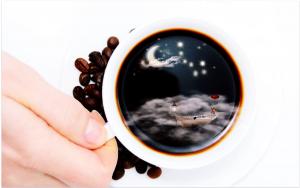 Now, the good news. 
Two new studies
, one in the U.S. and one in Europe, have found that drinking more coffee each day could lead to a longer life. The benefits may range from helping to prevent diabetes, protect heart rhythm, lower risks of high-grade prostate cancer, colorectal cancer, liver disease, naturally treat Parkinson 's disease, and reduce mental health issues like depression and suicide.
For those infected with hepatitis C, drinking coffee may reduce DNA damage, increase the clearance of virus-infected cells, and slow the scarring process, which may help explain coffee's apparent role in reducing liver disease progression risk.
Don't miss part 2 of this three-part blog to learn about the latest uplifting research on coffee and the effect it has on reducing the chances of getting Prostate Cancer.
About the Author: Kathleen (Kat) O'Keefe-Kanavos is a three-time Breast Cancer Survivor, as seen on  Dr. Oz Show, DOCTORS, NBC, and CBS, whose dreams diagnose her illness, and was a Dream Research Participant for Dr. Larry Burk's Dream Research. They co-wrote, Dreams That Can Save Your Life. She is a TV Producer/Host and award-winning Author/Lecturer who promotes patient advocacy and connecting with Inner-guidance through Dreams for success in health, wealth, and relationships.  Learn more @ KathleenOKeefeKanavos.com
Photo credit:
httpspixabay.comengirl-woman-smile-smiling-happy-2626753StockSnap Free commercial use No Attribution Required
httpspixabay.comencup-coffee-cup-cup-of-coffee-moon-1956716Pixel2013 Free for Commercial Use No attribution required
Blog research: New Study Shows Coffee Health Benefits – Pcf, https://www.pcf.org/new-study-shows-coffee-health-benefits/
Harvard Gazette- https://news.harvard.edu/gazette/story/2013/07/drinking-coffee-may-reduce-risk-of-suicide-by-50/
New Study Shows Coffee Health Benefits.- https://www.pcf.org/new-study-shows-coffee-health-benefits/?gclid=EAIaIQobChMIpv2c1KeD3QIV3I2zCh3eOQrTEAAYASAAEgKWMvD_BwE