Gwilda Wiyaka is such an amazingly empowered woman, that, with her permission, I decided to 'turn the tables on this radio interview' and share her with you, my readers, before sharing the interview I did as her guest on dreams.  She is such a dynamic, diverse woman of mixed heritage including Scots-Irish, Bohemian, and Cherokee that I could not keep her all to myself.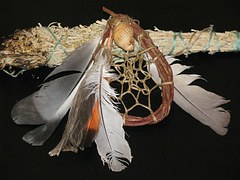 dream-catcher-273482__180-Walkingbird-96-Pixabay-FREE-No-Attribution-Required.jpg
Gwilda is the kind of person who must be shared and cherished.
It was such an honor to be interviewed on Empowered Woman Radio by my host/guest writer today Gwilda Wiyaka, also the host of Mission: Evolution Radio, both of which are part of the 'X'-Zone Broadcast Network, formed to fill a void in radio programming and allow listeners around the world to have access to the very best of Paranormal, Parapsychology. Gwilda Wiyaka is also the Editor-In-Chief of The New Age Chronicles.
Gwilda walks-her-walk and talks-her-talk while gracefully wearing hats of many colors.
Some of those hats are CO state certified teacher of the shamanic arts, founder director of Path Home Shamanic Arts School, and Author.
Born in the United States, Gwilda grew up overseas making her familiar and comfortable with many cultures. Her background of living in different societies around the world and her curiosity and fascination with the workings of life prompted her immersion into shamanism.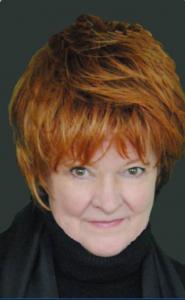 While shamanism is an ancient Earth-based healing modality, Gwilda has demonstrated its modern-day effectiveness by integrating shamanism with medical practices and counseling practices.
This made Gwilda the perfect person to also interview me the first time on her Mission Evolution Radio Show.
By promoting the personal power and spiritual evolution of the individual, Gwilda has established shamanism as a healing modality in its own right. She has studied shamanism for almost forty years and has been a practitioner for twenty-five years and a teacher of the shamanic arts since 1996.
Gwilda studied with American Indian healers from the Seneca, Sioux, Navajo, Arapaho, and Choctaw traditions and has also received training in Tibetan, Core, and Celtic Shamanism. After attending grade school in Saudi Arabia, she obtained most of her higher education in Switzerland and holds a B.S. in Psychology and Religious Studies. She later became a Certified Massage Therapist in the United States at the Boulder College of Massage Therapy.
Gwilda's shamanic and counseling skills blend with her knowledge of the human body to create a shamanic healing modality that is not only unique but extremely effective. Early in her private practice, she began interfacing with psychotherapists, psychiatrists, chiropractors, and medical doctors, from whom she still receives many of her referrals.
Her intuitive medical skills have been corroborated by MRIs, and CT Scans validating consistent accuracy, making her more understanding of my diagnostic dream stories which were validated by pathology reports.
She is a preceptor for the University of Colorado School of Medicine and provides instruction to medical doctors on the modern interface between shamanism and allopathic medicine for the University's School of Medicine Complementary and Alternative Medicine course.
I felt Gwilda Wiyaka would be the perfect person to interview me about Precognitive Dreams That Can Save Your Life, and would understand how these dreams could be validated by medical pathology reports. Please join us for the part 2 of this 2 part blog to enjoy the show.

About the Author: Kathleen (Kat) O'Keefe-Kanavos is a three-time Breast Cancer Survivor, as seen on  Dr. Oz, DOCTORS, NBC, and CBS, whose Divine Dreams diagnose her illness, and was a Dream Research Participant for Duke University's Dr. Larry Burk's Breast Cancer Dream Research Program. They co-wrote, Dreams That Can Save Your Life. She is a Syndicated Columnist, TV Producer/Host and award-winning Author/Lecturer who promotes patient advocacy and connecting with Divine Spiritual-guidance through Dreams for success in health, wealth, and relationships. "Don't tell God how big your problems are. Tell your problems how big your God is." Learn more @ www.KathleenOKeefeKanavos.com
Photo Credit:
Picture of Gwilda Wiyaka used with her permission.
dream-catcher-273482__180-Walkingbird-96-Pixabay-FREE-No-Attribution-Required.jpg
Research Links:
Mission Evolution Radio https://www.spreaker.com/user/xzoneradiotv/me20180515ep13emkathleenokeefkanavos?autoplay=true
X Zone Broadcast Network – https://www.spreaker.com/user/xzoneradiotv
Gwilda Wiyaka – About | Facebook, https://www.facebook.com/GwildaWiyaka/about
WOMEN'S INTUITION: IT'S A REAL THING. ASK A NEUROSCIENTIST- https://www.ozy.com/acumen/womens-intuition-its-a-real-thing-ask-a-neuroscientist/80595
Amazon.com: Gwilda Wiyaka: Books, Biography, Blog .., https://www.amazon.com/Gwilda-Wiyaka/e/B00817M8GI
Video: Can Your Dreams Save Your Life? – Youtube, https://www.youtube.com/watch?v=1uOaxYUtfvU
Ewwgw: Kathleen O'keefe-kanavos – Youtube, https://www.youtube.com/watch?v=Xb4RyoQHevQ