by Kathleen O'Keefe-Kanavos
When children are isolated from their churches, schools, and peers, how do they learn the crucial life-skills of love and friendship necessary for the rest of their personal and working lives? Is love an innate emotion, or must it be taught to our children? And what about friendship? These are essential questions for many of us homeschooling our children during COVID-19.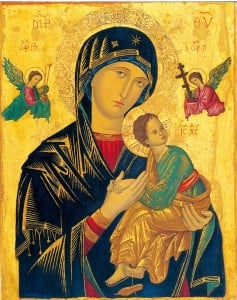 Who will teach our children the skills during isolated and difficult times?
These important questions are discussed in depth during the VIDEO interview with children's books authors Monica Talbot- Kerkes and Sharla Charpentier, cousins, soul-sisters, and mothers themselves, and posted below for your watching pleasure. The Llove Llama may have the answer. You can learn more about the authors @ https://thellovellamaandfriends.com/
Research(1) states that love might be one of the most quintessential human conditioning capacities. And according to author Leo Buscaglia, love is learned. Buscaglia says, "We remain gobsmackingly naive about the practice of love, approaching it instead with the magical-thinking expectation that we're born excellent at it." (2)
Just as we "learn" to be human, we also learn to love.
Love and friendship are self-made and, therefore, avoidable through our choices. We control how much of ourselves to invest in learning love and creating lasting friendships.
Love is an emotion. But it is also a "response" to feeling and, therefore, an "active" expression of what is felt. Love is not learned by osmosis. It is acted out and acted upon. Romantic ideology defines love as an enthusiasm rather than a skill that must be taught and learned.
The process begins in childhood. We absorb the picture of the world we are fed and emulate the psychoemotional tools we observe. Psychiatric trio Thomas Lewis, Fari Amini, and Richard Lannon explore this concept in their book, A General Theory of Love (3)which focuses on the scientific research complexities of love and its role in human well-being, self-esteem, and self-worth.
From earliest childhood, our brains link with people close to us in a silent rhythm that alters our brains' structure and establishes life-long emotional patterns like love. It makes us who we are. Parents shape their child's developing self. What we read to our children as a teaching tool is important because our society dangerously flouts essential emotional laws.
Remember,…Love is learned.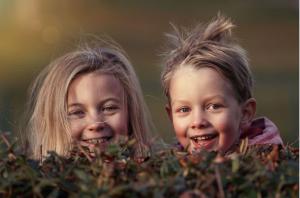 In the book The Llove Llama Travels the 7 Continents, Llove makes a concerted effort to find love and make friends by traveling the world. This is an essential lesson for children and parents concerning the importance of peer groups, friendships and that love is more than an emotion. Llove is a skill sought and practiced worldwide.
Now, during Covid-19, while our children and family members are in lockdown, and online homeschooling has become the "new norm," teaching love and why friendship is important is more necessary than ever.
Animals and pets can come to our rescue concerning love.
If there is one thing that can teach unconditional love, it is animals and pets. In the book The Llove Llama, Llove learns about love and friendship from other animals as she travels the world in search of a special friend. As I read the book, it became apparent that even fictional story creatures dream of love as the authors write,
The Llove Llama had a dream,
To find a special girl or boy.
She wanted a FRIEND
To share LOVE, FUN, AND JOY! (4)
Is this the dream our children are currently dreaming of from behind their computers, alone,  in a virtual classroom? So, during these difficult times of COVID lockdown, love must be taught by parents. Books are an excellent teaching tool and resource, so choose them with care because they may forever change the way you and your child think about human intimacy, friendship, and LOVE.
Please Enjoy Your Show: https://youtu.be/V8xb5fmx5Fk
Bio: Kathleen (Kat) O'Keefe-Kanavos: aka The Queen of Dreams Syndicated Columnist, PR Guru, VIDEO Podcaster/Show Host Dreaming Healing, 3-time Breast Cancer Survivor, multi-award-winning author, and Dream Expert seen on Dr. Oz, DOCTORS, NBC, & CBS. Divine Dreams diagnose her illness. Kat and Duke U Radiologist Dr. Larry Burk co-wrote, (2018 Nautilus Award Winner) Dreams That Can Save Your Life. She's an Author/Lecturer/ Keynote who promotes patient advocacy and connecting with Divine-guidance through Dreams. "Don't tell God how big your problems are. Tell your problems how big your God is." Learn more @  www.KathleenOKeefeKanavos.com
Photo Credit:
icon-1060612_960_720-teotea-Pixabay-Free-CC0-Public-Domain-No-Attribution-Required.jpg
Children-pixabay.com-httpspixabay.comphotoschildren-happy-siblings-hide-play-1879907Free-for-commercial-use-no-reuired.jpg
Resources:
A "Dynamic Interaction": Leo Buscaglia on Why Love Is a …. https://www.brainpickings.org/2014/06/30/leo-buscaglia-love-2/ org/2014/06/30/leo-buscaglia-love-2/
A "Dynamic Interaction": Leo Buscaglia on Why Love Is a …. https://www.brainpickings.org/2014/06/30/leo-buscaglia-love-2/   org/2014/06/30/leo-buscaglia-love-2/
The Llove Llama Travels the 7 Continents Paperback – December 10, 2020
by Monica Talbot – Kerkes (Author), Sharla Charpentier (Author)
https://www.amazon.com/dp/1736282905?ref_=pe_3052080_397514860