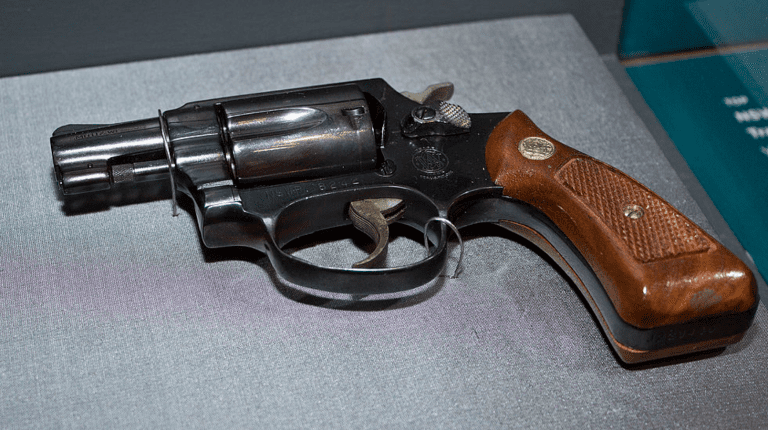 Well, this certainly makes a meeting more exciting. Rep. Ralph Norman met with his South Carolina constituents to discuss gun-violence prevention. So far, so good. But during the middle of the meeting, the policy maker pulls out a loaded pistol and laid it on the table. This, understandably, made some of his constituents feel uneasy and unsafe. Politico has the details:
According to the group, the pistol was left out for "several minutes" while Norman "kept telling his constituents that the presence of the gun made them safer."

"Rep. Norman's behavior today was a far cry from what responsible gun ownership looks like," Lori Freemon, a volunteer who attended the meeting, said in a news release. "I had looked forward to a respectful dialogue with my representative about common-sense gun violence prevention policies."

She added: "Instead, I felt unsafe when he insisted on showing us his loaded gun and keeping it out on the table for much of our conversation."
A spokesperson for Norman confirmed that he had, in fact, done this. However, he was merely trying to point out the need for weapons during an active shooter scenario.
"Guns don't shoot people, people shoot guns," he said.
Politico has more:
In a statement sent by his office, Norman said he "merely proved a point that guns themselves are not the issue" during a discussion with "a group of organized anti-gun activists."

"Given the scenario that if someone had walked into that diner and began to fire a weapon, I told them I would be able to defend myself and them as well," the lawmaker said.

He added: "Mental health, and more importantly, a lack of morality is the driving force behind this epidemic. Guns are not the problem."

The South Carolina lawmaker, who recently announced that he was running for re-election this year, said he holds a concealed carry permit. He also told The Post and Courier he frequently takes a firearm with him when out in public.
Stay tuned to see whether this made him more or less popular in gun-loving South Carolina.
Hat Tip: Politico