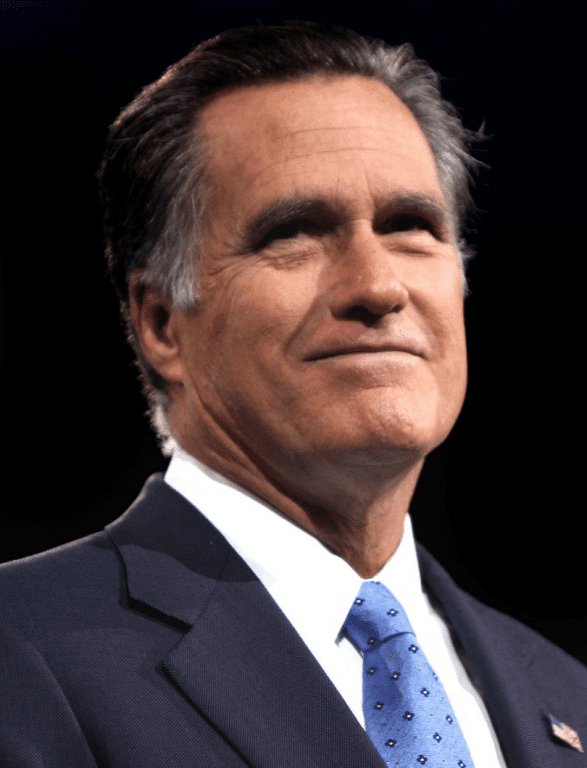 In 2016, Mitt Romney was one of the fiercest and most unapologetic critics of now-President Donald Trump. Now that he's running for Senate in the state of Utah, people have wondered if his #NeverTrump attitude would still be on full display.  Politico reports, however,  that watchers of this race who are expecting anti-Trump fireworks will be sorely disappointed:
Romney told audience members Thursday at a community theater in Utah, where he is vying to replace retiring Sen. Orrin Hatch, that he will not "look backward" at his past criticisms of the president.

"I look forward. I'm not going to look backward," Romney said when asked by an audience member if he would give another speech taking aim at Trump, according to the Deseret News.

The Republican politician also expressed muted support for Trump's offensive economic maneuvers against China, which have sparked unrest among global markets after the president directed U.S. officials to consider substantial tariffs on Chinese imports.

"I think the president is leading with some policies that will wake up our friends in China and they'll recognize that business as usual is going to have to change," Romney said during the event at the Hale Centre Theatre in Sandy.
Romney, as I'm sure the President will always remember, delivered a scathing speech at Utah University in March 2016, urging Republicans not to embrace Donald Trump as President.
"Here's what I know: Donald Trump is a phony, a fraud," Romney said. "His promises are as worthless as a degree from Trump University. He's playing members of the American public for suckers: He gets a free ride to the White House, and all we get is a lousy hat."
Image Credit: Gage Skidmore [CC BY-SA 3.0 (https://creativecommons.org/licenses/by-sa/3.0)], from Wikimedia Commons
Hat Tip: