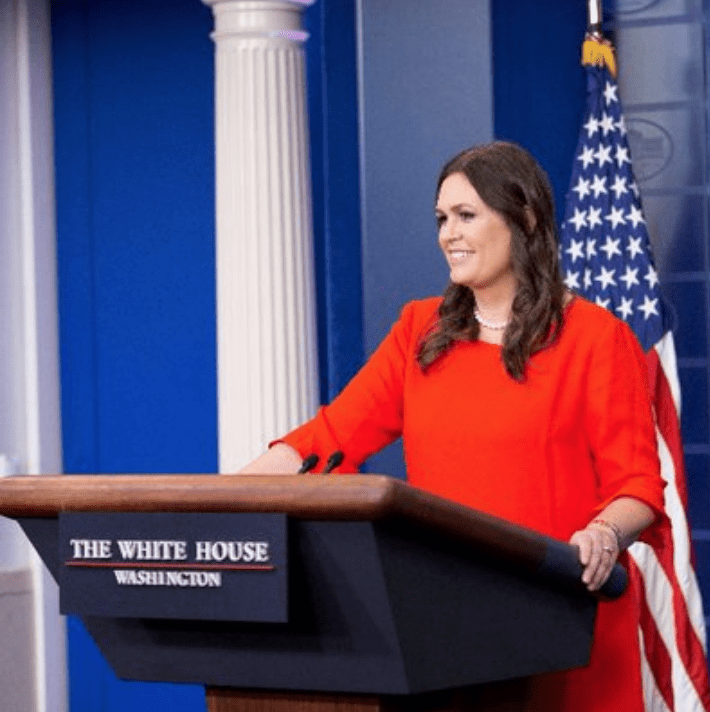 Remember when liberals used to pretend to be the peace and tolerance crowd? Yeah, me either. Now, the only tools they have in their arsenal are condescension and bullying. Here's the latest outrage.
Recently, White House spokesperson Sarah Huckabee Sanders revealed on social media that a Virginia restaurant asked her to leave because of her Trump administration affiliation. Homeland Security Secretary Kirstjen Nielsen faced hecklers at a Mexican restaurant too, when the migrant crisis dominated the news. Most people believed this was way over the top — though Maxine Waters said that there was more to come on this.
Apparently, a Washington Post columnist named Jennifer Rubin agreed on the topic of this lack of civility. During a "AM Joy" interview, Rubin said Sanders deserves to be harassed for her entire life. Here's what she said, exactly:
"Let's get a million people to go to Maine or a million people to go to Alaska and start putting pressure on those senators. So it's perfectly civil to do that — no one is telling them to be violent protesters, but we're not going to let these people go through life unscathed. Sarah Huckabee has no right to live a life of no fuss, no muss, after lying to the press — after inciting against the press. These people should be made uncomfortable, and I think that's a life sentence, frankly."
A life sentence?
And comedian Michelle Wolf just didn't think that Waters went far enough. "You have to make sure your words are life-alteringly hurtful," she said. "You gotta hit their deepest insecurities with the hot venom of a teenager from a broken home."
Image Credit: By U.S. Federal Government [Public domain], via Wikimedia Commons
Hat Tip: IJR