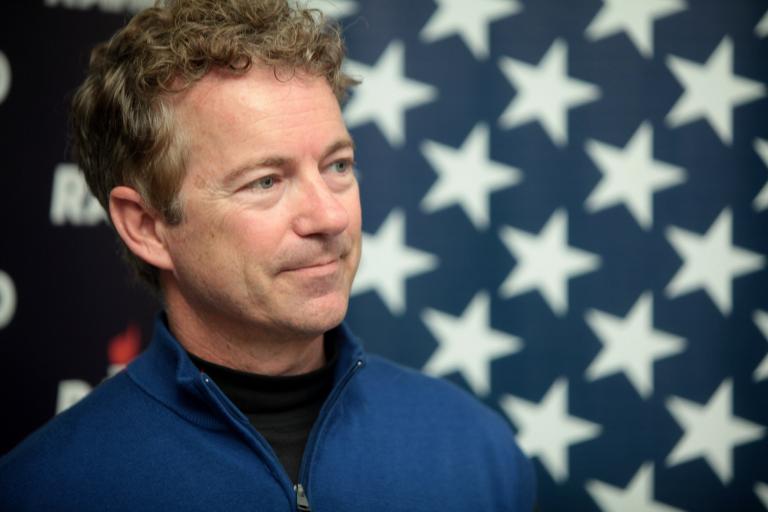 Rand Paul has gone through a lot lately.
The most recent drama included a man threatening to murder Paul and his family using an ax by calling the Senator's Bowling Green, Kentucky office.  The Courier Journal reports on the very rough year that Paul has experienced:
This marks one of several threats and attacks Paul has had in the last year. More than a year ago, Paul was on the baseball diamond when James Hodgkinson opened fire and shot several congressional staffers as well as Rep. Steve Scalise, a Louisianna Republican.

Paul was unscathed.

The Kentucky senator also is involved in criminal and civil litigation against his neighbor, Rene Boucher. In November, Boucher tackled the senator while he was mowing the lawn of his Bowling Green home.

Boucher claimed he "had enough" of Paul's unsightly tree branches, sticks and leaves that were piled up along the property line, and he has consistently denied that the attack was politically motivated.

Boucher is a registered Democrat, according to the Kentucky State Board of Elections.

"It's been a year where we're becoming more and more aware of these threats," Paul said.
The Senator went to Twitter to thank the Capitol Police for arresting the man:
Thank you to the US Capitol Police for their arrest of the man who recently threatened to kill my family and me.

— Senator Rand Paul (@RandPaul) July 2, 2018

The breakdown of civility has become more and more apparent in recent months.  Where will it end?  Apparently, not on Twitter.  When Steve Scalise — the House Majority Whip (R-La.) was was almost murdered at the Capitol baseball game — said that these attacks need  to stop, a liberal tweeted, "You first."
That's really a rude thing to say to someone who barely survived with his life, but that's the current state of our modern political discourse.  Let's hope that these types of attacks become less and less common…  and that Paul's recent scare serves as a wake up call for all of us to be kinder to those with whom we disagree.
Image Credit: Gage Skidmore on Flickr