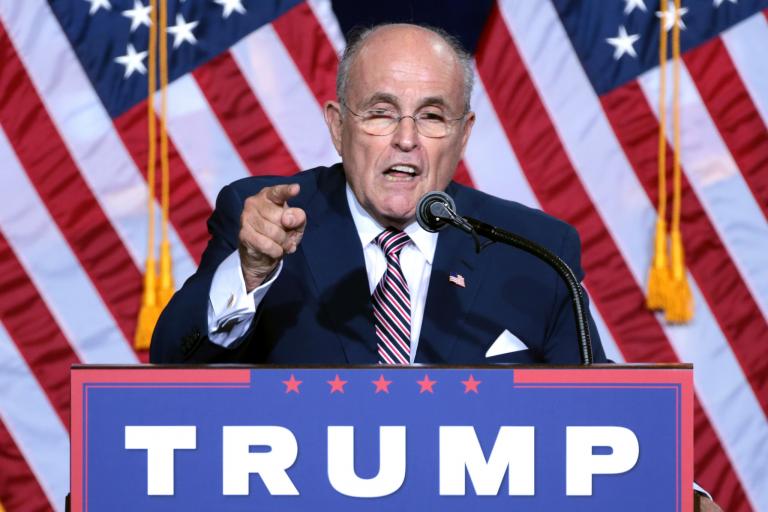 Politics comes at you fast.
Former New York mayor Rudy Giuliani was very upset Thursday night when lawyer Michael Cohen said President Donald Trump, authorized his son's 2016 meeting with a Kremlin lawyer.
President Trump has repeatedly denied this, so many Americans were concerned at Cohen's allegation. Also, pundits began speculating what else might come to light if Cohen cooperates with Robert Mueller's investigation.
Politics has never been more intriguing. Mediaite has the scoop on how Giuliani's tune has changed:
Since Giuliani is still serving as the president's outside legal adviser, he had a wild clash with CNN's Chris Cuomo as he tried to defend his client from the revelations of Cohen's secret Trump recordings. The crown jewel of this tête-à-tête was the moment when Giuliani called Cohen jealous and bitter said "he's lied all his life."

It's interesting that Giuliani would say that about Trump's longtime personal lawyer and staunch former ally, especially when Giuliani said the opposite was true a short time ago.

Back in May, Giuliani gave an interview to ABC's George Stephanopoulos, and he was asked about about how the FBI raided Cohen's offices as part of their investigations into his alleged bank fraud, questionable business dealings, and his payoff to Stormy Daniels. Giuliani insisted that Cohen did nothing wrong and will most likely cooperate with the investigation into his affairs.
Here's the side-by-side video for your — I guess — amusement or despair:
Watch: Rudy Giuliani vs. Rudy Giuliani on Michael Cohen.

Yesterday:
"He has been lying for years."

May 6, 2018:
"The man is an honest, honorable lawyer." pic.twitter.com/6BpNs2o95h

— The Reagan Battalion (@ReaganBattalion) July 27, 2018
Image Credit: Gage Skidmore on Flickr