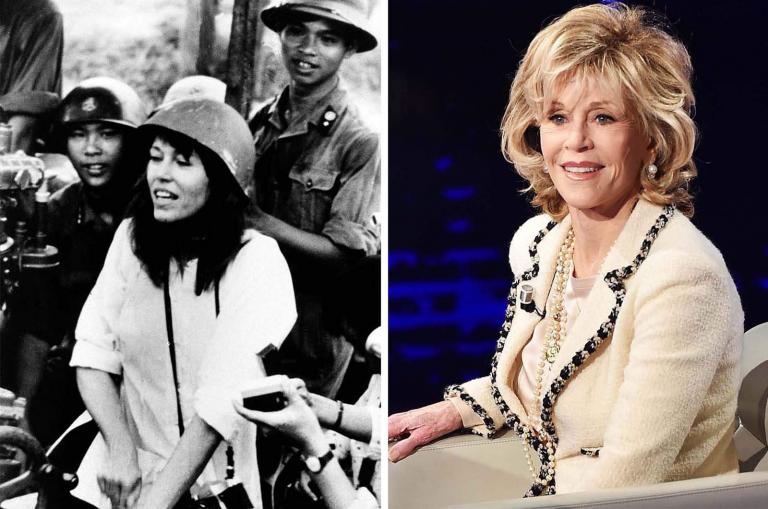 In the 1970s, actress Jane Fonda was a political crusader against the Vietnam war. Many Americans had conflicting opinions about the war there. However, when Fonda went to Hanoi in July 1972, she fundamentally altered how America would view her forever.
That's because she posed for a photo with a North Vietnamese, anti-aircraft gun. The Washington Post has more:
She and actor Donald Sutherland started an "anti-USO" troupe to counter Bob Hope's famous shows for the troops. They called it FTA, which they said stood for Free the Army, but it was also a not-so-subtle nod to the expression "f— the Army."

By July 1972, when Fonda accepted an invitation to visit North Vietnam, America had been at war overseas and with itself for years. She went to tour the country's dike system, which was rumored to have been intentionally bombed by American forces — something the U.S. government to this day forcefully denies. During her two-week stay, Fonda concluded that America was unjustly bombing farmland and areas far flung from military targets. North Vietnamese press reported — and Fonda later confirmed — that she made several radio announcements over the Voice of Vietnam radio to implore U.S. pilots to stop the bombings.
On Thursday, Vanity Fair published an article in which actress Jane Fonda again apologized for some of the things she did while in Vietnam.
"I am just so sorry that I was thoughtless enough to sit down on that gun at that time. The message that sends to the guys that were there and their families, it's horrible for me to think about that," she said in the magazine interview.
However, she was "proud" she went to Vietnam. "Sometimes I think, 'Oh I wish I could do it over' because there are things I would say differently now."
This is at least the second time that Fonda has apologized for her actions. Will America forgive her?
Image Credit: manhhai on Flickr