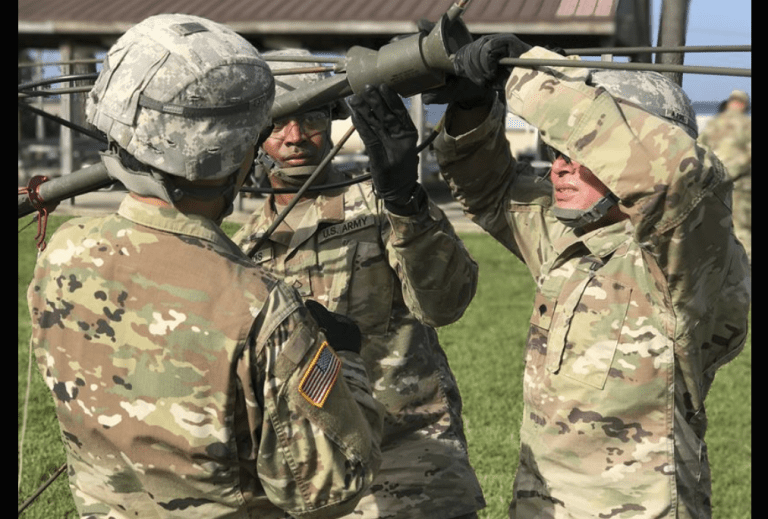 This is good news for the men and women who wear the uniform! Members of the United States military will receive their largest pay raise in nine years after Congress passed the National Defense Authorization Act.
This brings the military's budget to over $700 billion.
Independence Journal Review has the story:
Members of the armed forces will each receive a 2.6 percent raise in their annual pay. Those with high levels of experience or in-demand skills will be receiving bonuses on top of that.

This new package also adds 15,600 active troops to the four major branches of the military, as well as the Air Guard and the Naval and Air Reserves.

In addition to increasing the number of military members and their pay, the package will provide our armed forces with new tools and weapons.
Here's how it will break down:
— $36.3 billion will go toward rebuilding naval ships
— $41.2 billion will go toward Army equipment and infrastructure
— $40.8 billion will go toward aviation (including 77 new F-35 fighter jets)
President Donald Trump will be able to showcase our military's strength in a military parade, which he's been talking about doing for a while now. The Senate and House committees agreed to his parade idea as long as it doesn't impeded military readiness.
Image Credit: Soldiers assigned to the 558th Transportation Company assemble an OE-254 radio antenna during the company's first "Maintenance Rodeo" competition at Third Port, Joint Base Langley-Eustis, Va., Sept. 20, 2017. The timed competition featured six stations covering the company's various tasks, including engine maintenance, radio antenna set-up, welding and fabrication, weapons maintenance, vehicle recovery and vehicle preventative checks and maintenance. Air Force photo by Tech. Sgt. Katie Ward