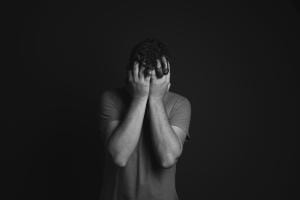 2020 has been a year of many losses, some easy to define, others… not so much. Some of you may not have identified yet that unease buried in your stomach, but any self respecting occult practitioner knows if you wish to control a monster, you must first name it, and that name is grief. For lost friends and loved ones, for a familiar way of life, and for the spirit of a nation that we thought we knew – but realize may be far darker than we imagined. What are we experiencing specifically? Disenfranchised grief.
What is disenfranchised grief exactly?
A term coined by Dr. Kenneth Doka, "disenfranchised grief" is when we perceive that societal norms do not accept our loss or allow us to feel our grief. The subtle rules of day to day life are dictated by society, and in grief, that means attitudes surrounding what is correct, how we grieve, for how long, and when we're supposed to get over it and move on. Disenfranchised grief, however, is when society moves the goalpost to include who is allowed to grieve, and who receives support and validation. It's not having societal acknowledgement of what you're experiencing, and feeling as though you've been denied your "need, right, role, or capacity to grieve." (Doka, 1989) It can be incredibly painful when you're left unable to meaningfully acknowledge the impact of a loss, and this can leave you feeling alone, as though your feelings are wrong, and like you can't talk about it with anyone.
As a culture we understand the loss of a parent, spouse, sibling, or a child – but tend to stigmatize grief that doesn't fit a familiar mold, such as:
Complicated relationships like the death of an abusive parent or former spouse.
If your manner of grieving is unfamiliar (do you practice a minority faith? You might be disenfranchised!).
If you were not provided funerary rites appropriate for your spiritual practice.
If you could not afford funerary rites that were deemed "appropriate" or "traditional."
If society thinks you've grieved "long enough."
If your loss isn't seen as worthy of grief (miscarriage, a companion animal, a co-worker, friend, celebrity, abortion, ideals…)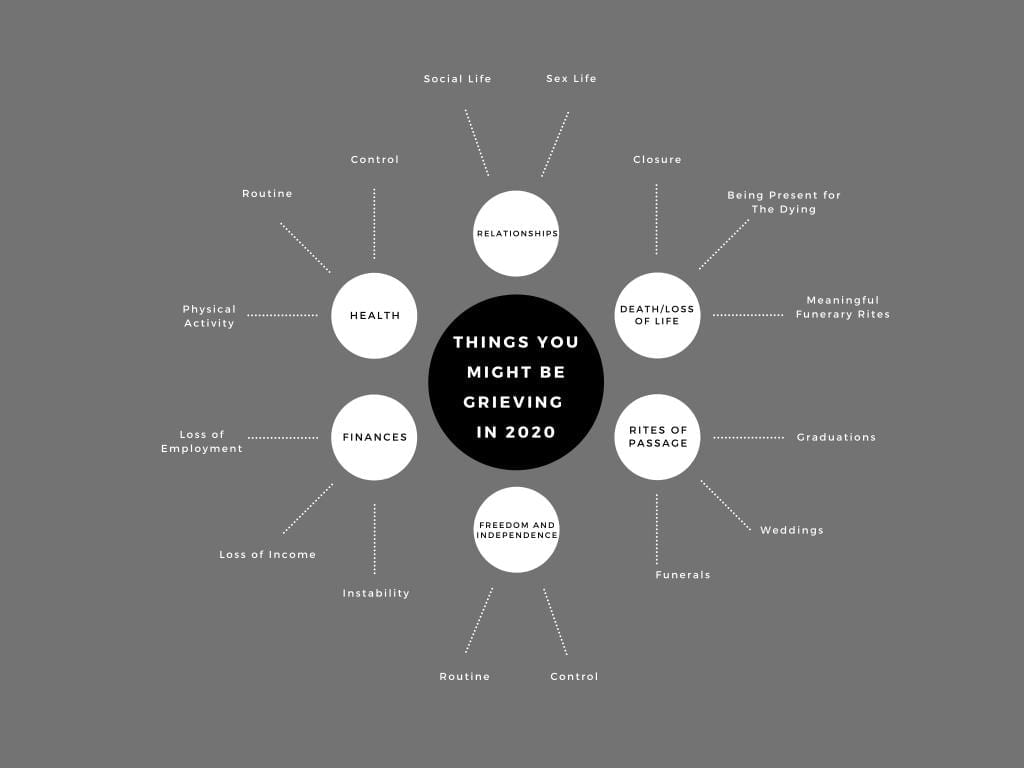 What We Owe to Each Other.
If you find yourself resonating with one of those categories, you might also find that you're aware of the disenfranchisement of your community as a whole, and may be wondering what you can do for yourself and others in a time that feels so broken.
Remind yourself/others that everyone is worthy of grief. No matter the type of loss that is being experienced, no one has a right to make someone feel as though they are not allowed to grieve. Acknowledge the validity of your/their loss – acceptance is powerful.
Remind yourself/others that you still have each other. Distance can be physical or it can be emotional, and isolation can magnify grief. Be certain to grieve from a distance as you would in person, asking after the wellbeing of bereaved individuals, sharing stories if possible, and if you are grieving reach out to support systems.
Participate in ritual. The types of losses that are disenfranchised may leave the bereaved unable to have closure. Whether it be for you, or if another is asking you to support and be present, ritual is important and no rite is ever too late, too simple, or too elaborate.
Perform commemorative actions. Offering up gifts or tokens that acknowledge what has been lost, or performing actions that aid or memorialize, are critical to the grieving process.
Be an active support system, and utilize your own. If you yourself are grieving, you may not be ready or able to offer support – but remember that it can be healing to be there for others as they have been there for you. Good support can be as simple as acknowledgement.
Hold space, not forgetting to hold space for you. Offer your support and love unconditionally, letting go of the need to impact the outcome, without judging the experience the bereaved are having.
There is no such thing as normal in terms of grief, and we cannot change societies perceptions in a day, but we can stand together in recognition that we are all allowed to grieve. In these times of national tragedy and isolation, we have not stopped being a community, and the ancient ritual of just being there for one another is more important now than it ever has been.
---
To Claim Ownership of Grief:
Sometimes the simple fact is that we don't feel we have agency over our grief, a time and space to grieve in a way that feels "correct," or a way to let go. This rite allows for ample time to say your goodbyes, and cut ties with whatever you may need to let go of. Should the source of your grief be something inhuman, don't hesitate to treat the concept just as you would a human person. Part two of this rite is best performed outdoors next to a fire, but you may adjust to suit your needs. As always, if burning materials indoors, follow safety precautions.
Supplies
Simple plain poppet

Tokens representing the source of your grief

Sewing kit (at least needle, thread, and scissors)

Red Cord
Steps
Within your ritual space, place the tokens representing the source of your grief inside of the poppet, stitching them up inside.

Imbue the poppet with the ability to act as a physical form for the source of your grief – hold it for a while, focusing your intent upon this purpose.

Once you feel successful in having imbued your poppet with the energy of the source of your grief – take time with it. This could be the duration of your ritual, days, or even weeks. However much time you need to say what needs to be said, to feel what needs to be felt.
Part 2
When you are ready to let go, wrap your poppet with red cord saying:

Here I bind this loss, giving form to that which had no shape.

When you are ready, place the poppet in the heart of a fire and

remain in the space as it burns down naturally. As you do so, consider the remaining essence of the source of your grief drifting skyward with the smoke from the fire.

After the fire has burned down fully, turn the ashes and any remnants into the earth.