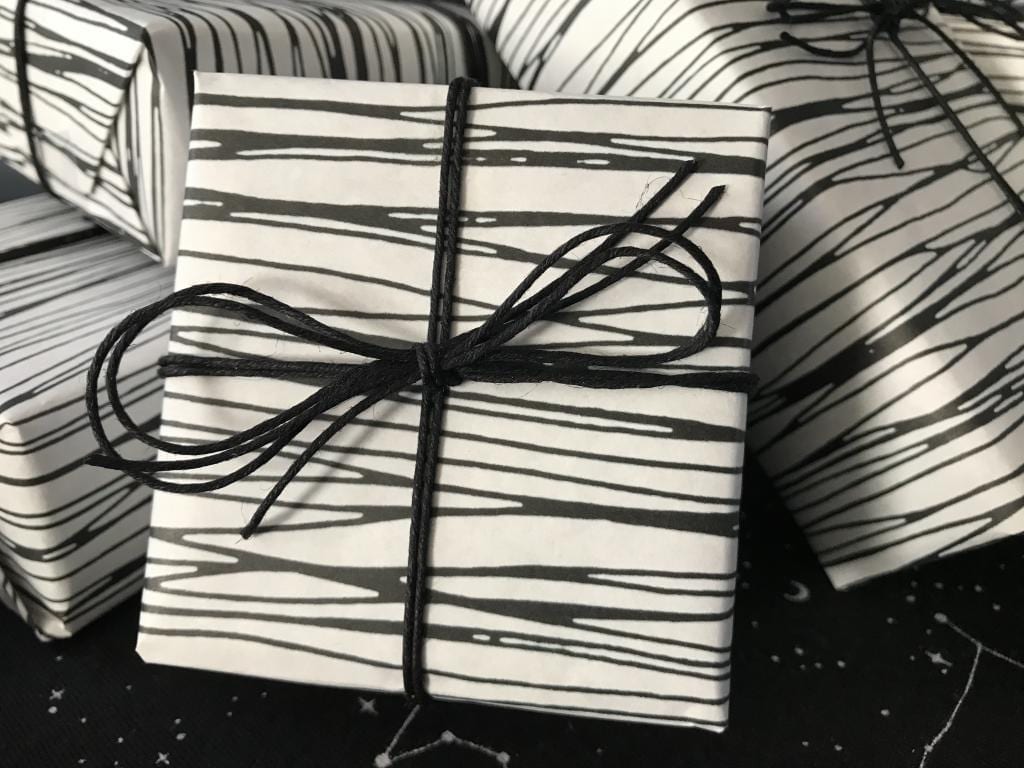 This holiday, instead of shopping the back end of Hot Topic and once again settling on a skull shaped bottle of nail polish and Nightmare Before Christmas knick knacks, let me pass along a few things from my own wishlist and a little help in finding the perfect holiday gift for the Necromancer in your life.
Cemetery Gates, Burke & Hare Co.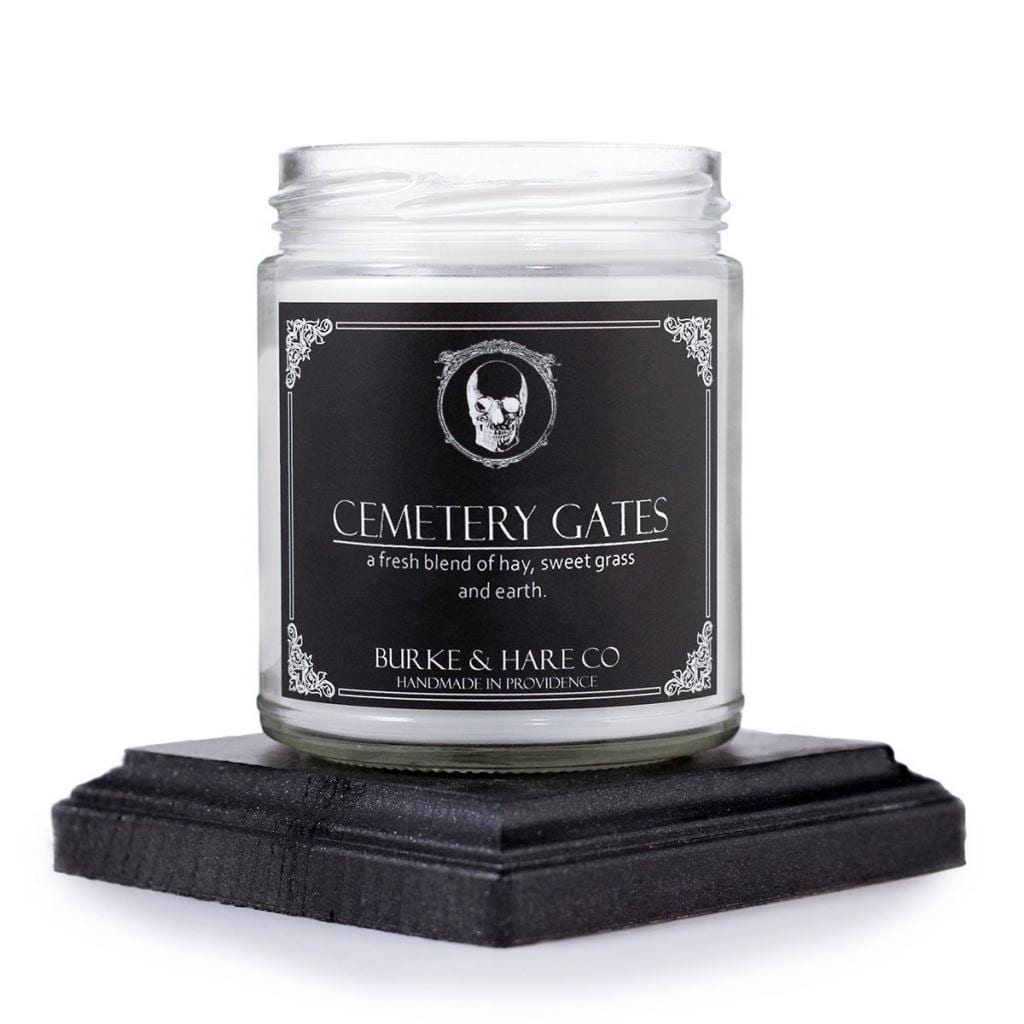 I'm already obsessed with a company that hearkens back to infamous anatomist era grave robbers turned murderers William Burke and William Hare, but I can't think of a single death Witch who wouldn't be delighted to add this item to their ancestor altar. "This fragrance is clean and uplifting, featuring the scent of newly over turned dirt under, sweet balsam and hay combined with fresh tall grasses. Both earthy and airy, this candle evokes the sense of wandering through headstones on a dewy morning." Available here.
Hades and Persephone Teas, Blackthorns Botanicals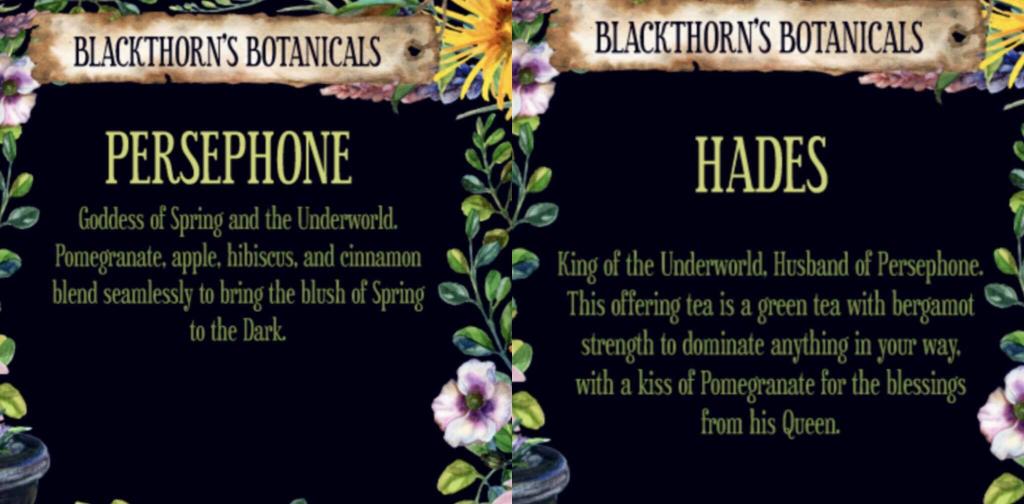 Frankly I'm a sucker for my morning cup of tea in general, but Blackthorns Botanicals teas? Let's just say if my addiction continues such as it is, they're going to need their own shelf! At the moment, there's a sale at Blackthorns Botanicals, and I suggest it's an excellent time to snag the ultimate Necromantic power couple in tea form – Hades, and Persephone. The description notes that Hers is "Sweet pomegranate, a kiss of Persephone's downfall, sweetened with hibiscus, ginger and a hint of cinnamon," while His features "green tea with bergamot strength to dominate anything in your way, with a kiss of Pomegranate for the blessings from his Queen." Coming soon to Blackthorns Botanicals (much to my delight) are a pair of new teas, A Crow, and, The Dead! Available here.
Skull Tea Spoon, SUCK UK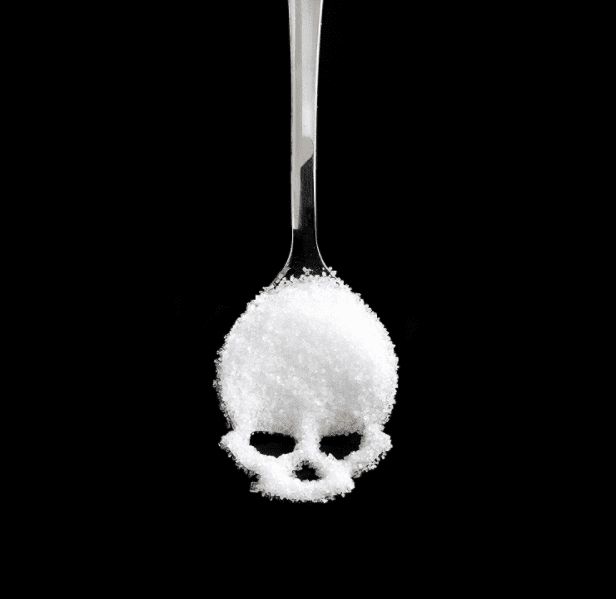 An ideal accompaniment to your fancy new teas, "the skull teaspoon helps curb your sugar consumption (sugar falls through the gaps). A stirring reminder that too much sugar can be bad for you, and the perfect gift for anyone who takes three sugars in their tea. This spoonful of sugar isn't so sweet." Available here.
Funeral Home, Demeter Fragrance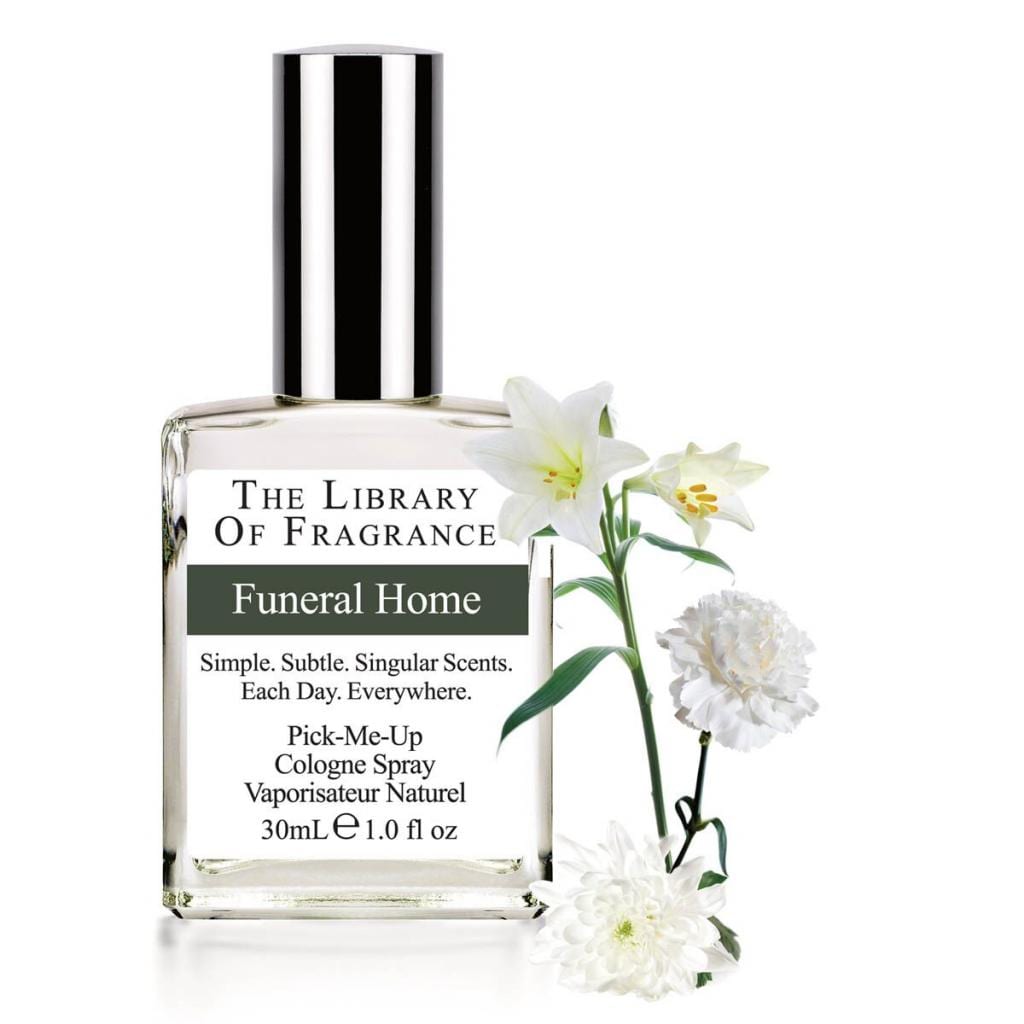 Demeter has some of the most unique scents you could imagine. From fresh cut grass to thunderstorms, their collection of real world scents is a playground for the imagination. "Funeral Home is a blend of classic white flowers including lilies, carnations, gladiolus, chrysanthemums with stems and leaves, with a hint of mahogany and oriental carpet," I myself like it blended with their version of Dirt. Available here.
Beyond The Dark Veil by Jack Mord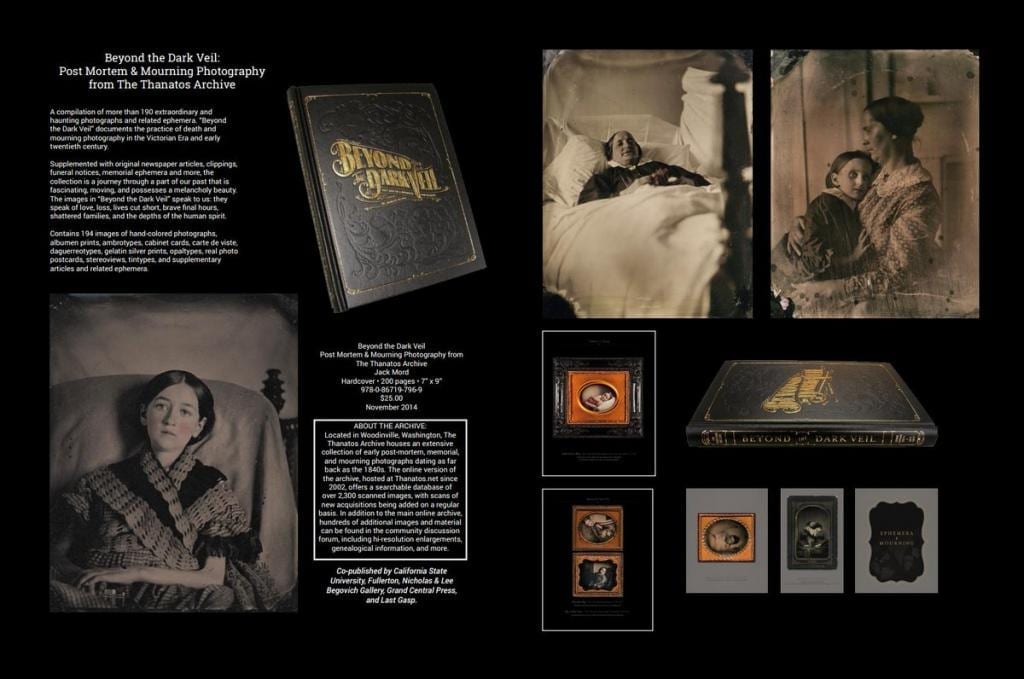 A haunting collection of post mortem photographs, Beyond the Dark Veil is sure to tickle the morbid imagination, and is an altar in its own right to the memory of those contained within. "Beyond the Dark Veil: Post Mortem and Mourning Photography from The Thanatos Archive is a compilation of more than 120 extraordinary and haunting photographs and related ephemera documenting the practice of death and mourning photography in the Victorian Era and early twentieth century. Supplemented with original newspaper articles, clippings, funeral notices, memorial ephemera and more, the collection will take us on a journey through a fascinating, moving, and melancholically beautiful part of our past. The images in Beyond the Dark Veil speak to us: they speak of love, loss, lives cut short, brave final hours, shattered families, and the depths of the human spirit." Available here.
Underworld Candle, Old Soul Artisan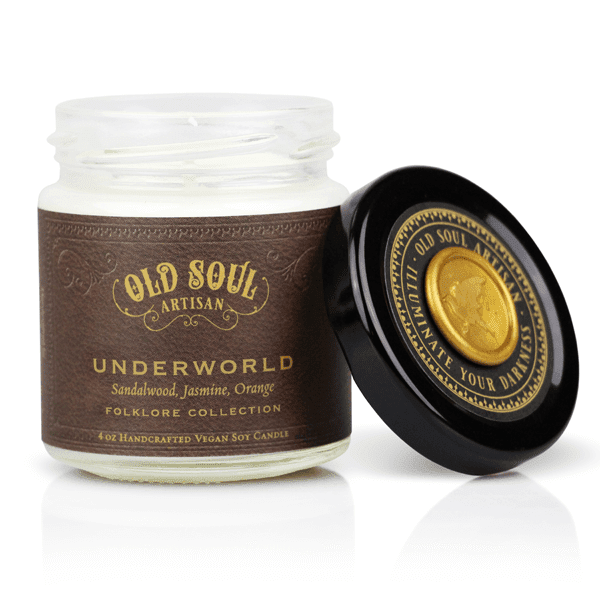 From their website "Inspired by the Egyptian underworld, this fragrance begins with a base of sandalwood with its soft, woody, and slightly musky aroma. This most luxurious botanical ingredient is widely used in perfumery, incense, and ritual anointing oils. Building on the base of sandalwood is a sweet floral layer of stress-reducing jasmine which represents the important role that flowers play in offerings made to the gods. No rite of passage would be complete without nourishment for the journey. A hint of juicy orange citrus tops off this aromatic journey to the underworld. Infused with natural essential oils, this fragrance is fit for a pharaoh." Available here.
Necromancy Cosmetica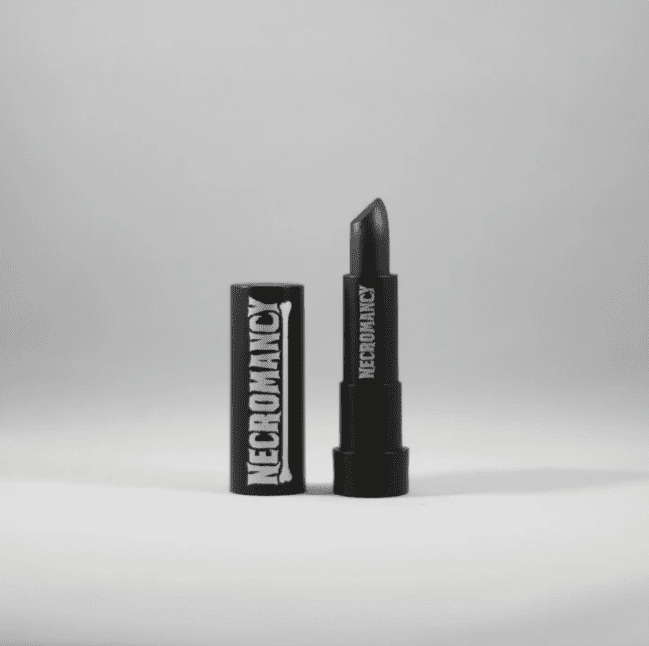 What Necromancer would be complete without lipstick in shades like Martyrs Blood (pictured), Grave Digger, Mourning Rose, Necromantia, and Morgue? Necromancy Cosmetica has a really cool line of lip colors, and I look forward to seeing if they expand outside of lip color and offer a full line of cosmetics in the future. Available here.
Articulated Human Skeleton, The Bone Room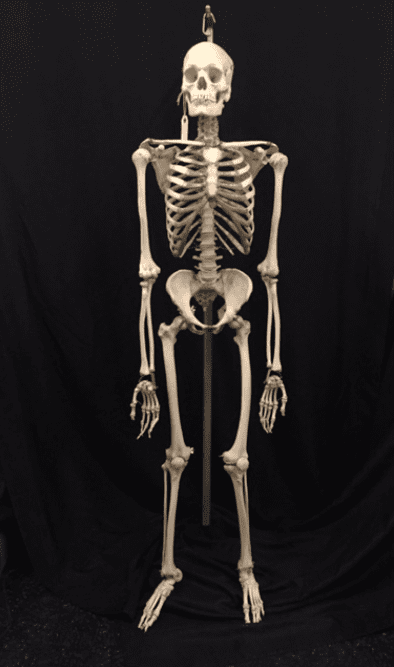 And last, but certainly not least, if you have a several thousand dollars to spare and don't mind a new family member who doesn't pitch in on chores, you could purchase a natural human skeleton from our friends at the Bone Room. Make sure you've got a good dental plan, this fella needs a little work. Available here.
---
While shopping for the Necromancer in your life, don't forget to stop by my shop for unique death goods. All orders placed before December 20th will ship the 21st, and gift wrapping is available!