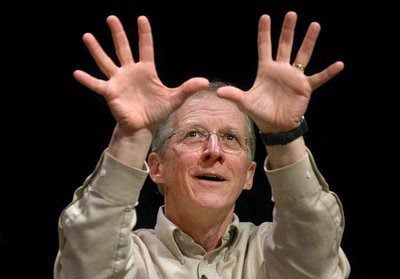 John Piper should need no introduction to most readers of this blog. Piper stands in a distinguished line of preachers who are passionate that we not only understand the Bible but also encounter and respond appropriately to God himself. These have included Martyn Lloyd-Jones, Charles Spurgeon, and Jonathan Edwards.
Piper's hunger for "the anointing" and for us to feel the full impact of the felt presence of the Holy Spirit is inspiring. Piper has a voice that is heard across a wide variety of church backgrounds. I was delighted to interview Piper, and video and transcripts are available. I also often blog about quotes from John Piper's writings, and we enjoyed having him at the 300 leaders conference.
There are large number of posts about John Piper on this blog. For more information about him see the Desiring God website.