Video Interviews

Video Messages
 Listen to Adrian's Podcast


---
Interviews, personal reflections, meditation, debates, sermons, training
I have been spending a bit of time going down memory lane and re-organising and re-launching my podcast. Just search for "Adrian Warnock's Christian Podcast" on your favourite podcast platform, and my British accent can lull you to sleep if you like!
I had thought that modern folks had given up on long-form content. But I have been told by someone in the next generation that podcast is where it is at. Given what we know about how light from phones interrupts our sleep, we could probably all do well by starting or expanding a podcast habit last thing at night.
I have had lots of audio scattered all over the place. It is now being gathered into one place. If you like listening to something whilst you drive, or commute, or maybe just to help you unwind before bed, you will find a mix of interviews, sermons, debates and other audio on Spotify, the Apple Podcasts app, on Anchor or via the RSS feed
If you are a podcaster or thinking of starting one, I can strongly recommend the Anchor podcast hosting service which is very powerful easy to use, and is FREE!).
---
Coming soon (God willing) –  the rest of the series "Jesus Commands"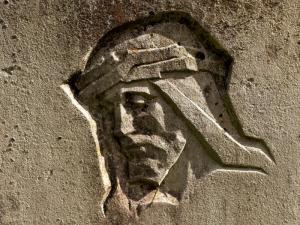 Jesus said that if you obey him your life will be established on a firm foundation when the storms come.
Adrian hopes to be able to return to blogging more regularly soon.
Follow the link to read all the articles, or subscribe to our newsletter to be notified as they are published.
Complete the form in the top of the right hand column, or below if you are visiting on a mobile device.