I'm a bit of an anomaly around these parts. Patheos Pagan is a wonderful resource for all kinds of rituals and magic, so I was pretty surprised to be welcomed as a blogger. I'm heathen, crazy heathen, nun-level of devotion to heathenry. But I don't practice magic. Not because it doesn't interest me – I've read about various forms of spellwork and practices over the last few decades. In my own tradition, seiðr and galdr are fascinating pathways I've studied on and off. The closest thing to magical practice I actually engage in, however, is simplified trancework. Even then, it's not intended for prophecy or anything. It's just a way for me to wander around and say "hey" to deities and ancestors on their own turf. I'm incredibly hesitant to do anything that involves working my will or manifesting anything beyond "I'm going to light a candle for you for better health/mental wellbeing" basics. My reluctance doesn't come from superstition or any "witchcraft is bad!" mindset – I wasn't raised Christian, so that was never an issue for me. Rather, spellwork makes me nervous because, well, an old friend summed it up perfectly: I'm, in their words, "perpetually adjacent to catastrophe." I'm a Lokean. The Chaos God is a strong influence in my life. Like, strong.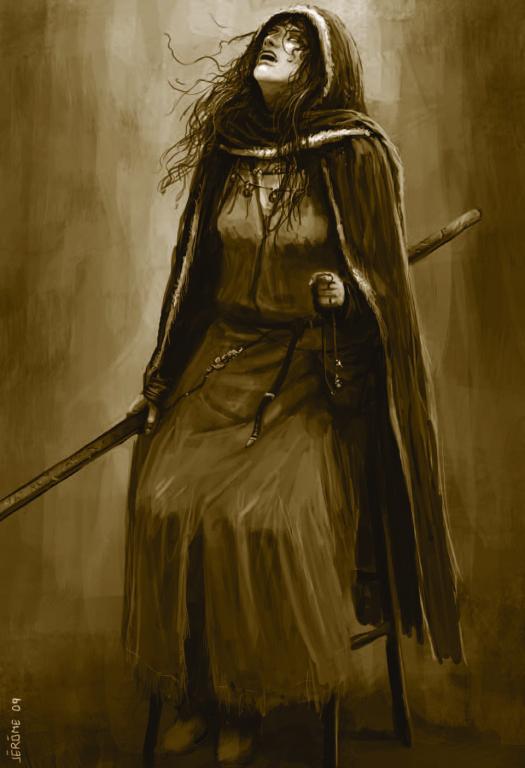 The Woo-ification of Lea
A well-meaning friend, lineaged in the Gardnerian trad, has been introducing me to outer court BTW. Since I've always had an interest in witchcraft, I'm excited to learn about these practices. After all, my brief foray into Christianity as a teen taught me the value of community and ritual. Before that, I, in our family tradition, was a solitary heathen who didn't put too much stock in formal rites. So experimenting with Catholicism actually made me a better heathen. In that same vein, I'm interested in BTW as a way to broaden my perspective further and to embellish the tools I have at my disposal.
Another friend, a heathen witch, said they were stoked about this "woo-ification of Lea." Now, I already embrace woo more than the average heathen, I think: I've got very intense connections and relationships with a handful of gods and goddesses in the Norse pantheon, and the direct communication that results is considered to be in the realm of woo. (Of course, most of you know that by "woo" I'm referring to the supernatural side of life. I'm Ace, verging on AroAce, so "woo" as "courting or seduction" is going to be wasted effort on me. Throw all the spirit woo you want at me, but flirty woo is just going to get you a blank stare and a "wut" from me. Just wanted to clarify in case there's a different slang term you may be familiar with. I've always thought of "woo" in the Miriam-Webster sense, so it's a little weird to fling it around so much now that I'm learning about occult experiences and practices.)
So What's The Problem?
Loki. Loki's the problem. Loki's always the problem.
I jest, of course. Kind of. Y'see, because of my oath to Himself, his energy is in everything I do (see above, re: "crazy heathen"). The same friend who's stoked about my "woo-ification" also once accused me of being "the frat boy of Lokeans" because I (and I quote) "spread Loki around like an STD." I just radiate Big Loki Energy, apparently, because of my nun-like devotions. Thankfully I embody a lot of Sigyn as well to balance things out so that I'm not absolutely insufferable. But yeah. Lokean frat boy.
I celebrated Feast of Torches for the first time ever Sunday night. But I was thinking of it more in terms of Imbolc as "come on, spring! Let's bring back the sun!" I think that's where I went wrong.
It was snowing Sunday night. By Tuesday afternoon, my city was buried under 30 inches of snow.
"Sorry, y'all," I posted on Facebook. "I think I did the ritual wrong." I swear to you Loki was not part of the ritual. I did not mention him, I didn't heathenize any part of it. On the contrary, after a lifetime of hailing the moon as Mani, a god, and the sun as Sunna, a goddess, it was pretty discombobulating to reverse the genders for a BTW rite. Maybe that was the problem? My energy was messed up because my wires were crossed in my brain? Or maybe it's the whole "I love winter and hate spring" deal I have. Cold weather makes me happy, temps above 60°F make me cranky. Plus, as mentioned above, my Aceness means the whole "springtime twitterpation" thing makes my skin itch. Or maybe that's just seasonal allergies. Those are also a thing. I'm a mess, is what I'm saying. I'm the last person who should be attempting a "yay springtime" ritual.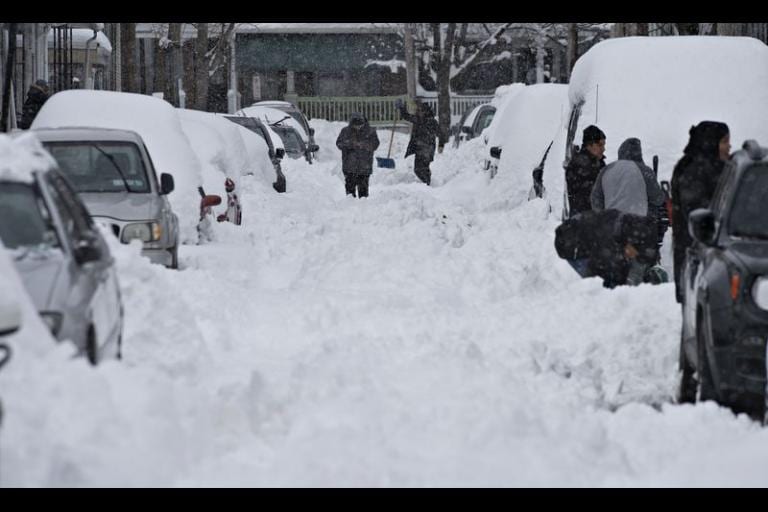 All In Jest
So did I tap into some well of witchy energy and bork up the weather? Nah, it's just an amusing anecdote that a dramatic winter storm aligned with me doing an Imbolc-ish thing for the first time. Just a funny coincidence. Just like last year, when my kindred humored me by letting me host a Loki blót on Leap Day. Exactly two weeks later, the state went into lockdown because of COVID-19.
"Let's have a Loki blót, she said. It'll be fun, she said." Obviously Loki isn't responsible for the pandemic. It was well underway long before the blót, and rumors of lockdowns and such were already afoot before I'd even realized that Feb. 29th fell on a Saturday. Honor a wonky god on a wonky day! Yay! But still, the timing left a lot to be desired. So. Awkward.
Honestly, I'm thrilled to learn about witchcraft and a tradition/practice outside of my usual wheelhouse. It's an interesting exercise, engaging in ritual that has a more formal structure than my usual "HAIL! *drink* I LOVE ALL Y'ALL!" nonsense, even if it's mentally frustrating trying to let go of what I'm used to in order to honor a different perspective. I'm looking forward to developing a new kind of discipline and to focus my will a little more.
What Say You?
So what kind of advice do you have to share with a fledgling heathen wannabe witch? My teacher is fantastic, but I'm the kind of nerd who likes to get a broad range of opinions. Mostly, I need tips on how to get out of my own brain for a bit, lest I drive myself even more crazy with over analysis of coincidences. The universe isn't actually laughing at me, is it? Loki's not having some fun at my expense, is he? (I know he's not. I'm pretty sure he's not. He's got better things to do than bury my house in 30″ of snow following an Imbolc ritual. Right?!)
I'm mostly kidding. Mostly. I do have a long, strange track record of close calls and uncanny experiences. I'm not sure if my friend accusing me of being "perpetually adjacent to catastrophe" is accurate, or if my life can just be summed up as "holy coincidence, Batman!"
Or, you know, Loki. Tricksters, amiright?