"Tomorrow" is the theme for the month for National Blog Posting Month, and I can't help but think that it's perhaps not the best one. I put far too many things off until tomorrow as it is. So far today, I've gotten about nothing done, so perhaps I'll get more done tomorrow!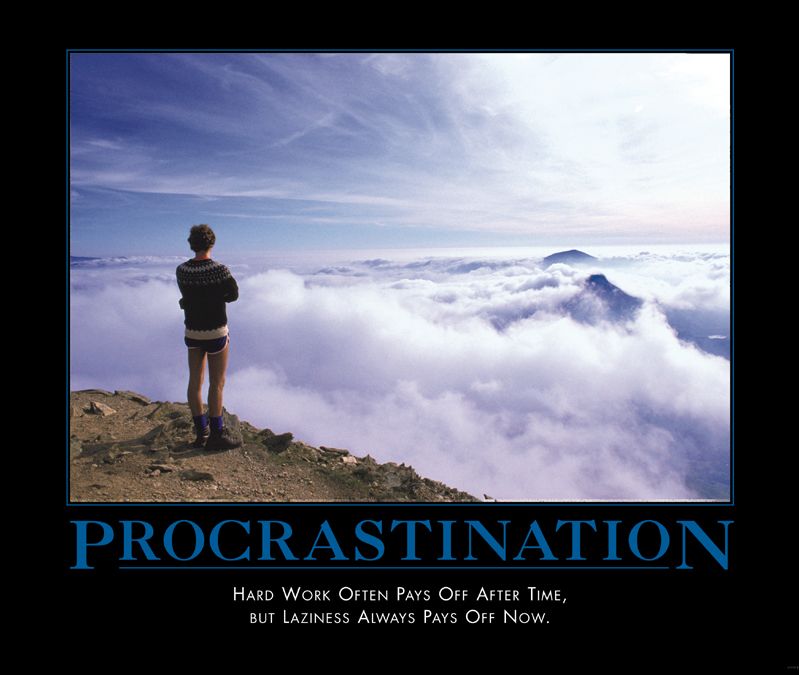 The text at the bottom says:
Hard work often pays off after time, but laziness always pays off now.
Related articles by Zemanta