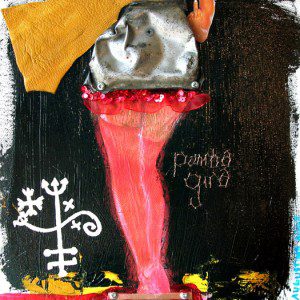 Sometimes our friends call to us in need. We offer what we can. Thus are the tears in the fabric of Being repaired. The Whole is strengthened, the Community blessed, and each individual gains something. When we work with the magic of generosity, we can manifest so much.
I'm writing today because the American Magic Umbanda House of Oakland – having worked hard themselves for the last year to recover from a devastating fire that burned their sacred Lubisha – have asked for help to rebuild. They are asking for the very modest amount of $450 to help pay for the structure itself – one donor has already graciously fronted the cost, but cannot afford the whole amount. Anything raised over that will go toward the other many expenses incurred by the fire: replacing their blessed drums, pavilion covers, and some continuing clean up. So far, one month into their appeal, the donation site registers $67.
One thing that makes this appeal so powerful to me is that the house put in a huge amount of work on its own, trying to repair things, all while still contributing to the broader community. For example, they borrowed drums and ritual props to host their annual Pomba Gira devotional that many people in the larger community wait for all year long.
They are already working the magic of generosity. The House has been doing what they can to help themselves. I would like to see us match their efforts, blessing the Beloved Community that works for the good of the Gods, the humans, and the blessed Earth.
Solar Cross Temple pledges $150. We are hoping that this amount will be matched to equal, if not exceed, $150 x 3. May the blessings roll out across the land, spreading exponentially. May the sound of drumming rise.
Please donate now if you can. May the good work of all continue.
in service – T. Thorn Coyle