On Friday evening I left my office a little later than anticipated. When I walked out with a bright spirited co-worker by my side, she pointed out that it was well after 5pm and the sun had not yet set. A warm smile covered her lips and cheeks as she said that she could feel spring coming. I was exhausted and cold; I could barely feel my own hands let alone spring. The time around Imbolc is always hard for me because I rarely consciously view it as the beginning of spring, at least not in the sense of buds or other obvious signs of new life reaching. Intellectually I know that it is true. Deep in the earth the life tide is rising. But on cold winter nights turning my mind to spring is quite difficult. So, I made myself a promise many years ago that I would not try to force it. If I can feel the footfall of spring rattle the icy mantle then great; I draw my mug in closer for a sip of the warming brew and say a prayer of thanks for the coming season. If I can't feel it through the freezing snowy nights then that's fine too. I just do the exact same thing but instead I say a prayer of thanks for other divine blessings.
The nice fact of the matter is that whether I feel the gentle unfolding of spring at this point in the winter or not, I am guaranteed to feel intensely in touch with holiness. Of course every time of year is blessed but this is the time of year when I feel my awareness moving toward that understanding in an active way. In every other season, sacredness just is. I perform consecrating operations in ritual and it feels like a wonderful affirmation of holiness in the worlds. But Imbolc time is different. The emergence of potential, the peaking forth of unformed and unshaped possibility marks this season for me. I feel that energetic current more readily than the concrete, earthy manifestations of it such as slightly longer days and mild temperature drops. In the deep of winter until there is a shift of 20 degrees and at least 2 hours of daylight gained I am somewhat clueless. But what I always feel is the change in energy that says possibilities are taking shape. For me, a big part of holiness is raw, undetermined potential. Holiness is in the inherent worth of being. It is also a chance to actively manifest that worth in a particular way at a given time.
At Imbolc, because I feel more aware of and in tune with holiness, it's easier to perform hallowing operations in ritual. My mind, body, and spirit more readily become a bridge along which possibilities can travel from the other worlds into this one and vice versa. When we hallow a place or item, we draw out its (already existent) sacredness. We tap into its worth and summon forth its might, its potential to be a blessed place or thing. For me the hallowing or consecration aspect of a ritual is often the part that requires a special brand of magical oomph because it is the part where I am not only moving energy but I am engaging in the alchemy of giving holy purpose and sacred meaning to a place or object. At Imbolc I may not experience the early signs of spring in a seasonal sense but the upsurge in my awareness of sacred potential is palpable.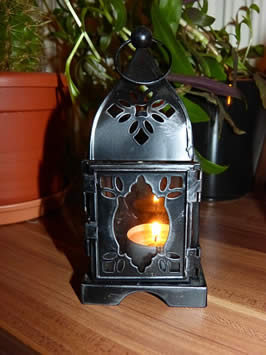 Fire holds great significance at Imbolc, and it plays a key role in the hallowing process within my own practice. Fire is the forge; it is the means by which raw material is shaped and potential released for the blessing and empowerment of the people. At this time I make it a point to hallow not only places and ritual items but myself by passing between two lit candles after a purifying bath. In so doing, I unleash my own stifled or stagnated potential and reconnect with my worth and holiness. Passing through flame has the added benefit of helping me to attune to this season. When hallowing spaces, lanterns are my best friend. I have a growing number of lanterns and a decreasing number of regrets. With a prayer on my lips I carry the lit lantern clockwise around the space that I am hallowing in order to bless it for the ritual and/or magical work at hand. My favorite hallowing format is simple, clearly outlining the means by which the space is hallowed (e.g., With firelight, I hallow this grove on the hill.) and the purpose of the hallowing (e.g., We make this place a holy hall, a hail-home for the Holiest of the Vanir).
The holy current that runs through this time of year is profound and its blessings are many. Whether or not you tend to notice subtle increases in temperature or slowly lengthening days, I invite you to turn your awareness to holiness, the current of sacred worth and boundless potential.
What magic will you make of it?
---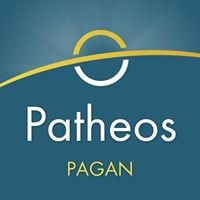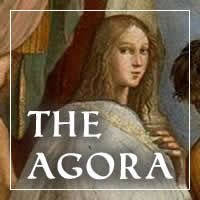 Wayfaring Woman is published bi-monthly on Sundays here on the Agora. You can subscribe by RSS or via e-mail.
Please use the links to the right to keep on top of activities here on the Agora as well as across the entire Patheos Pagan channel.